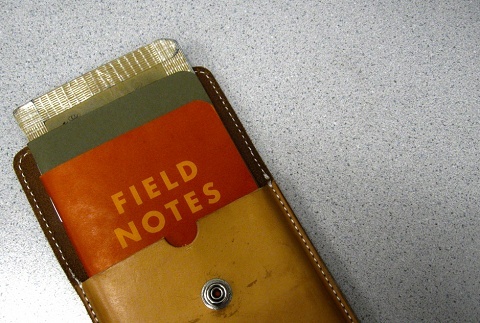 (Hat tip to Derek Schille for the photo)
I have been working as a freelance writer for Articulate Marketing for about six months. In that time, I've learnt what to expect from a positive business relationship between a freelance writer and the person who hires a freelance writer.
1. Find the right freelance writer for your business
To find the writer best suited for your business, you can search online, post the opportunity or ask for recommendations. I live in the United States and connected with the writers at Articulate Marketing through the Bad Language blog. I liked what they had to say and how they said it. So when they posted the need for another writer, I applied. The advantage of the internet in looking for writers is that you aren't limited to local talent, but can form relationships worldwide.
2. Understand the value of a writer's portfolio
Take hiring a freelance writer as seriously as you would hiring an employee into your company. You want evidence of a freelancer's writing skill, but you also want to know about their business acumen and associated knowledge. Find out what kind of work they do and what experience they bring to the table.
3. Know the importance of first impressions
Have a conversation with potential writers to find out if they are a good fit for your business. A freelance writer also needs to make sure they can meet your needs as a writer. A freelancer doesn't just know how to write. They consider the logistics of a business relationship with your company and will have questions for you too.
4. Discuss ownership and fees
Before the first brief is sent, talk about ownership and fees to make sure both parties are in agreement. Ownership and fees can be touchy topics, but it helps to deal with them in a straightforward way.
5. Ask about editing
At Articulate Marketing, every piece gets peer reviewed. This is key. If you plan to hire a freelance writer, ask about editing. It's to any freelance writer's advantage (and yours) to have a second pair of eyes look at their writing.
6. Give access to tools
Determine what tools you will use for communication, assignments, submissions and billing. Then make sure the appropriate accounts are set up or access is given. I get my assignments through Basecamp, work in WordPress and do my billing through Freshbooks. These are all applications that Matthew and Clare introduced me to and they play a key role in working together.
7. Appoint a spokesperson
Anytime you have a remote worker, you want to make sure they aren't getting conflicting instruction. I primarily communicate with Clare and she edits my work as well. I've noticed that when I hear from Matthew regarding a new assignment, Clare grows a little quiet. This gives me a definite point of contact for each assignment when I have questions or concerns. Make sure the writer knows who can answer what questions for each assignment.
8. Focus on writing a good brief
Every brief needs to contain certain elements. For client work, I get longer, more detailed briefs because there are certain elements that must be included. Other assignments have shorter briefs that discuss the main point, but leave it up to me as to how to get there. The questions that should be answered in a brief include:
What is the main point you are making or goal to achieve with the piece?
What resources does the writer need from you that they can't find on their own?
What audience are you targeting?
Are there specific points to make or products to mention?
What is the final product? Blog? Whitepaper?
What is the word count?
When is the deadline?
9. Give feedback
A good freelance writer appreciates feedback whether positive or negative. As build a relationship with a writer, your comments help them become familiar with your needs and make it easier for them to meet your expectations.
10. Maintain the relationship
Communication is the key to any relationship, but it's absolutely necessary in a remote relationship. Whether in small talk, giving assignments, providing feedback or handling billing, remember that your emails and communications become a freelance writer's total impression of you. Clare and Matthew communicate well so that I am always happy to hear from them, good or bad.
Hiring a freelance writer is about the service they can provide to your company. Working with a freelance writer is about good communication. Put in the extra effort to make sure your freelance writer is invested in the goals that each assignment presents.
[hana-code-insert name='persuasive-entice' /]