To those of us in the game, the following exchange will be all too familiar:
- So, what do you do?
- Oh, I'm a marketing copywriter. I write for tech companies.
- Oh wow great.
...Twenty minutes after the conversation has moved on...
- Sorry, can I just ask - I mean, what is it that you actually do? I mean what does your job actually involve?
A little catharsis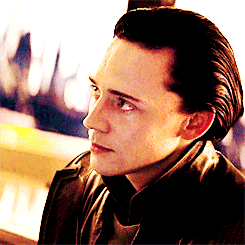 This post is for all sorts of people. It's for those totally out of the know; it's for those looking to get into the know; and it's for those in the marketing profession who think they know, but probably make quite a few false assumptions.
This post is also for Team Articulate because we all shed a little internal tear every time that exchange takes place.
Misconceptions and misnomers
First thing's first, let's address a few misconceptions:
Not all copywriters are advertising copywriters. This in itself causes some confusion as the latter is the more famous (especially after the phenomenon that was Mad Men).
Medical copywriters have their own special niche, which I don't pretend to know about or comment on here.
Copywriting has nothing to do with copyright law.
Ironically, one of the big problems in communicating what copywriters do is a lack of clarity around the definition of the word itself. Turns out, like a doctor that smokes, copywriters aren't very good at communicating the nuances of their role.
Jesse Forrest, for example, distinguishes between copywriters, who write to get people to take an action, and content writers, who write to inform. But who ever heard of a content writer? Here at Articulate we do both of those things, so are we just plain writers?
No. Because the minute you say 'I'm a writer' people think novels, poems and maybe journalism. It's a linguistic minefield.
Personally, I rather like Iain Broome's answer:
To be a copywriter is beyond definition, but it's fair to say that one thing binds us together: we all work with words on a daily basis.
So what DOES a copywriter do?
Well, to name a few things, we:
Write (obviously)
Edit
Manage projects
Plan and implement marketing campaigns
What's important to understand is that while words are the main output of a copywriter, writing isn't necessarily what we spend most of our time doing. We have to do a lot of research and thinking, tweaking and formatting, and a bunch of other seemingly peripheral tasks.
In fact, we often say here at Articulate that for a writing project you should spend half your time researching, a third editing and only a sixth actually writing the thing. Despite what some people think, copywriting is a lot more than just 'wordsmithing'.

Who do we 'copywrite' for?
Unlike fiction writers or journalists, copywriters usually write with an agenda: the client's agenda. It might be to promote a product, but it might also be to educate an audience or demonstrate expertise.
Written content is used in all sorts of ways by companies, especially with the advent of inbound marketing, which is all about talking to and about customers rather than pushing a product or service.
This means copywriters have to be versatile, quick learners and have very little ego. You'll rarely recognise the name of a copywriter - our work usually goes out under the client's name. We also have to make edits that not only keep the client's marketing department happy, but their legal, sales and brand police happy too.
We copywriters care about the quality of our work, but we certainly can't be precious about it.
A copywriter's voice
A copywriter will be whoever you want them to be. (We're a little bit slutty that way.)
What I really mean is that while every copywriter certainly has their own voice, it is secondary to that of the client. We must adapt our writing style and tone depending on who we are speaking as and who we are speaking to.
There are certain golden writing rules that particular copywriters or agencies will try to adhere to - we have an Articulate writer's guide, for example - but if the client has their own, that comes first.
And while not every client has a tone-of-voice document, they all have a tone of voice. Write something that doesn't sound like it, and they'll soon pull you up and call for edits. Copywriters have to ask questions and delve into existing collateral to immerse themselves in the voice of the client to write the project right.
What do copywriters write?
If you want to talk nitty-gritty, the type of things we write include:
Blog posts. These can range from 200 to 1500 words. They're usually a bit more informal or opinionated, but it varies from client to client.
White papers. Not like the government ones though. White papers tend to be 1,500-2,500 words and are informative, educational documents that explain the origins of a problem and how it might be solved. Often that solution will be linked to what the client sells, but the majority of the white paper will be objective and useful.
Emails. Email campaigns are there to pique interest, raise awareness and prompt an action. They have to be short, enticing and informative.
Social media posts. Those little 140 character tweets and witty Facebook updates don't write themselves you know. Social media requires copywriting too.
Case studies. Short articles that explain how a company helped its customers. Case studies often have a formulaic structure but a good copywriter can find the story inside it.
Industry reports. Sometimes we have to get a bit heavy and write some hardcore reports based on real research that illuminates or expands upon a certain issue, industry or trend.
Website copy. Writing for the web comes with its own set of rules and guiding principles: it's a whole other skill set, but one many copywriters have up their sleeve.
A job's a job
Of course, aside from all that copywriting magic and mystery we also do a bunch of job stuff that everyone else does: admin, management, emails, training, client wrangling and looking at Facebook when you're, ahem, between deadlines.
(Hat tip to Giphy; Nathan Rupert)