Yes, we have a Chief Happiness Officer at Articulate. And no, she doesn't appear in a flurry of grinning emoticons to brighten our days with nauseating emails full of exclamation points and fluff. I think we'd worry if she did, honestly.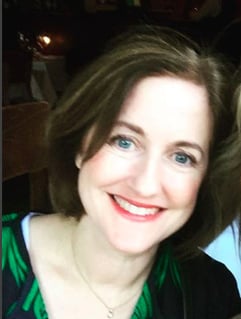 As she puts it: 'No more sugary shite.'
Her name is Liz, and Liz is dead serious about happiness.
A bit of background
'It started off as a little funny thing but now it is a serious part of Articulate's company culture. It's the thing people comment on so much.' - Liz
We're not the first to do it. For example, Google has their (now retired) 'Jolly Good Fellow', Chade-Meng Tan, who describes himself as 'an engineer who teaches emotional intelligence'.
Also, at a meeting lost to the eons of time, Liz started talking about Bhutan, a country that has a Gross National Happiness project. They measure their success not just by GDP, but by happiness. And planting trees at a record-breaking pace. Perhaps there is a connection.
For us, it happened organically. Liz was a PA to the company's founder, Matthew Stibbe, and she discovered the concept through research – that's a big part of it, you have to be genuinely interested. When she brought it up at that fabled meeting Matthew's answer was clear:
'But Liz, you are our Chief Happiness Officer!'
What it's not
This isn't HR without the difficult bits (Liz does not speak legal-ese).
This isn't the company psychologist (life experience is enough).
This isn't rainbows and sparkles.
This isn't a gimmick.
What it is
'Something that's got to come from the heart.' - Liz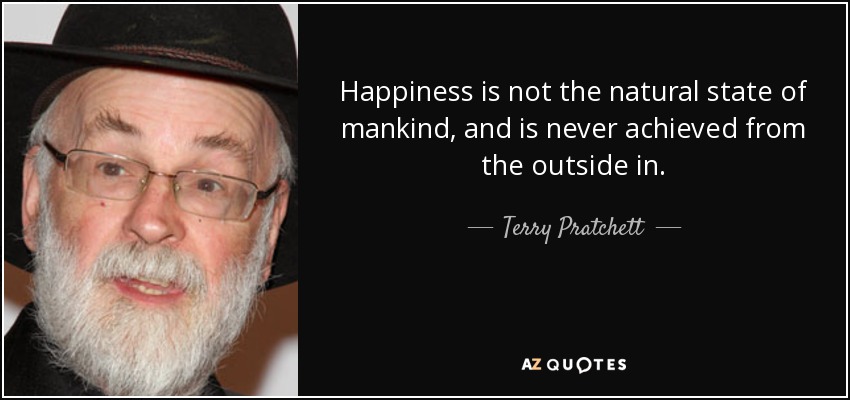 So what is happiness? It's not being giddy with joy all the time. Is it compassion? Doing unto others...? Or well-being, which is known to increase productivity according to research?
'You choose good people, bring them in, help them, educate them, and help them to flourish.' - Liz
'Human flourishing' is one side of the coin for us. It's promoting mindfulness, and creating an environment where people can achieve great things - and recognising their efforts. Happy people work harder, stay in a company longer, and clients want to work with someone whose employees are true evangelists.
At Articulate, our staff have a 'Happiness account' which is a personal budget of £70 a month. With this, they can buy things that promote happiness at work, like a really good chair, an online training course or a magazine subscription. The company also buys everyone a subscription to the meditation app, Headspace. We even have a company Kindle library and they can buy books for it using the company credit card, because books = happiness.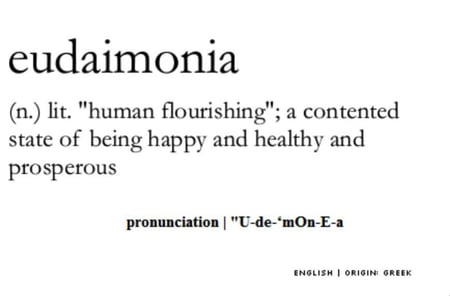 See also Shawn Achor's work on happiness and productivity.
Another side is communicating and connecting with people. Loneliness is bad for you. For Liz, it's important to 'be mindful when [someone is] going through a bad patch, because it is just a patch, and quite often you look back and realise what you've achieved.'
How we do it
We do lots of things to foster a sense of community at Articulate. We work remotely, so there is an added challenge for our team as we sit in our own little bubbles. With Liz at the happiness helm, we have found a few things that work for us – and maybe they will for you too.
Monthly 1-1s: Liz organises a call with each team member for a chat, guided loosely to 'take the pulse' of the company, but not set up as a formal scripted Q&A. It has to be a conversation. And if that conversation isn't enough, she will organise a weekly 1-1, or as much as you need.
Happy half hour: 'Who wants to go for a drink?' Or as close as we can get. Once a month we pick our poison and have a natter over the web, from the comfort of our own couches.
Happy breakfast: The chance to get to know one another. We pair up for a virtual breakfast 'together' via a video conference link (or occasionally in person). The company may be virtual but the food normally isn't.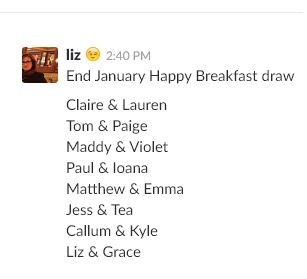 Company meetings: We all (try to – one of us is in Australia) get together in real life for one day a month. Beforehand we have a happy breakfast as well because you just can't have enough breakfast food.
Poddles: Liz tried the

Fika model

– basically a pause in the day for tea, cake and a nice chat. It didn't quite fit, but she has evolved this into a 'poddle' - a spontaneous virtual meet up that we encourage for general sanity.
Slack: We're curious, we chat. This is the watercooler that we gather around. The Validation Centre channel is where we go to recognise a colleague's achievements. There are also a lot of cat memes and creative use of /giphy.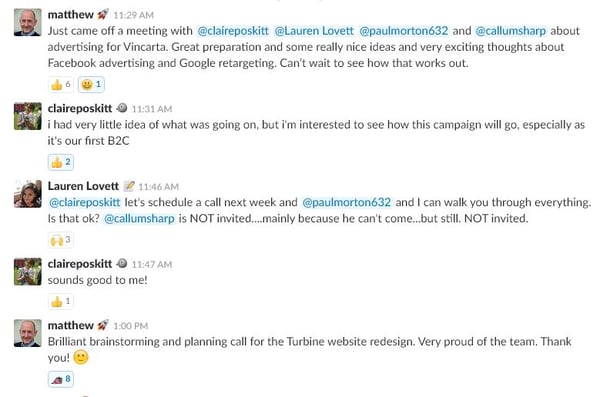 Not only that, but our Chief Happiness Officer:
Reminds us to take regular breaks and look away from the screen;
Bridges the gap between the CEO and employees;
Organises team activities and events like Christmas dinner and bowling;
Is beavering away getting our B-Corp certification,
And she is researching the latest gadgets and news on happiness. We all like to be at the edge of things here.
We keep her busy! Simply put, she is here 'to keep an eye on the morale of the company. To be aware, talk to people, and if morale is taking a dip, dive in to see what I can do.' No small task. But a vitally important one.
2019 update: Liz has recent written a blog about how to create a happy company. Check it out!