This is a guest post from my pilot blogger friend Sylvia Spruck Wrigley. She writes the excellent Fear of Landing blog and when I read her great new e-book You Fly Like a Woman, I asked her to tell me (and you) about the process of creating it.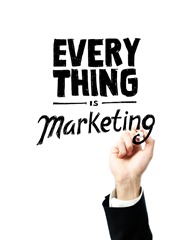 Having done the hard work - writing, formatting and publishing - I thought I could sit back and relax. Not yet!
That first week, I ended up constantly behind myself as people offered me advice and opportunities to promote my book. I should have spent time on the Amazon KDP Support : Voice of the Author / Publisher long before I published: it is full of great promotion ideas and real results. I should have pre-written a few essays about my book to use as guest posts and taken part in online communities where I could post discussing my book. And I certainly should have looked into offering the book as an Advanced Readers Copy on LibraryThing and Goodreads in hopes of reviews from interested readers.
At the very least, I should have made sure I had plenty of free time the following week so that I could take up opportunities which presented themselves.
If I'd been prepared, I would have broadcast information about the book in many places at the same time. Instead, I found myself scurrying to work out what to do and my promotional efforts have been spread out over an 8-week period. Planning ahead could have had a lot more effect.
A key promotional technique for books is to give copies away. The problem: there are many, many authors self-publishing right now. I contacted a number of sites which review self-published books. One responded to say she would get to the book in about three months. Another told me it would take two years. A few declined to review, stating that they had too much of a backlog. Most didn't respond at all. Obviously if you can get your book mentioned on the popular review sites, that would be a good thing. I found it difficult.
I offered free copies on writers' forums. Silence. I asked for readers. Nothing. They were all inundated with books to read and few people want to add more books to their pile unless it's absolutely compelling (I don't blame them, I feel the same way).
I had more success finding related groups of enthusiasts and offering the book to them. Focused online communities can be full of people who are looking to be entertained (that's why they are reading a message board) and most importantly, are not constantly being offered books to read.
Posting to pilot forums, I had my offer of a free book cheerfully taken up and I sent out over a hundred copies. Another author posted in a gun forum about the weapons research he did for his novel. He saw an immediate jump in sales. A third found a mailing list of people who lived in the city where his story was set and asked for feedback regarding his locational details. These people were interested and willing to take a look.
Find groups of people with a common interest who are gathering to read and write online and who aren't always being offered free books and offer them a free book. Make it clear that you are interested in comment so it doesn't feel like just a sales-push. Interact. Be generous but make sure the free copies state where they can be bought (for people passing them around).
One final piece of advice: avoid reading reviews of your work.
That's probably impossible but at the very least, do not argue with reviews. It can be very hard to say nothing in the face of wrong information but I cannot think of any instance where I saw an author improve the situation by arguing with the reviewer. On the other hand, there are plenty of train wrecks where the author argued with the reviewer and put readers off the book.
And that's it! Welcome to the world of epublishing