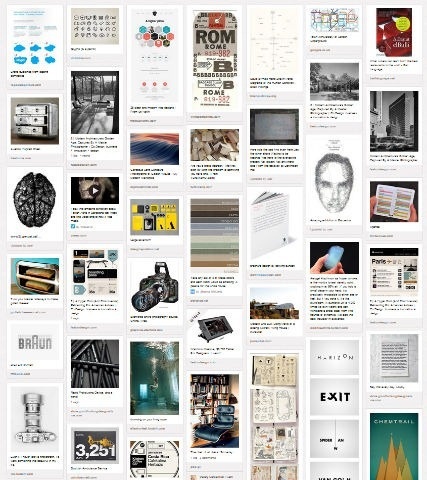 I'm a word person. I can't draw for toffee. But I've spent 20 years dealing with designers and artists. The challenges I have are that:
I don't speak their language very well
My own design knowledge is limited
I have some preferences and, of course, I understand my own goals
But I don't want to lock designers down or limit them
Recently, I've leaned that Pinterest is a good way to communicate about design with designers.
Mood boards
I can use it to collect mood boards to show my preferences for a particular project and share that with a designer. I use a Pinterest add-on for Chrome to grab images that I like and searching Pinterest itself is also helpful.
Sharing ideas
What's great about Pinterest is that it gathers all your inspirations, preferences and clippings in one place and makes them easy to share with designers. You can add notes and link back to the original image sites. They can share their ideas back with you.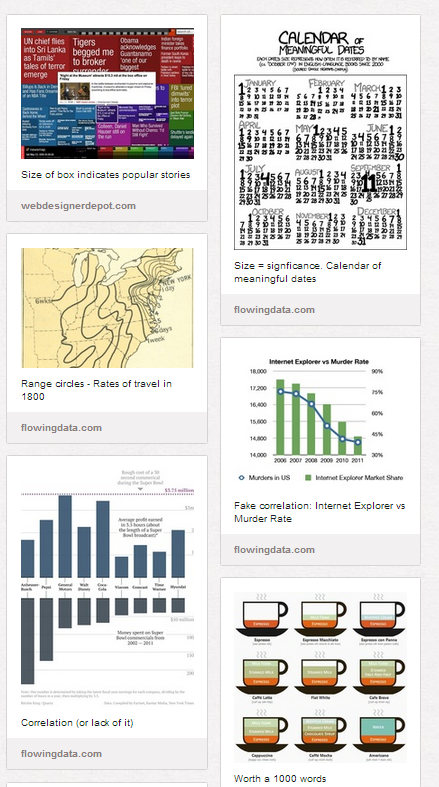 Driving innovation
I'm also grappling with the whole question of infographics (i.e. how to make them not suck) so I've been thinking a lot about charts and diagrams. So I've created a collection of chart types and designs that I like on Pinterest. It helps me filter the good from the mediocre.
Website design
For website design, I'm still grabbing screen images into OneNote but once I figure out to snapshot a whole webpage directly into Pinterest, I'll do that instead. Dear readers: any suggestions?
It looks like everybody else is using Pinterest to plan weddings or bake cakes but I think it is a genuinely useful design tool.