We asked our five recent new hires for their first impressions about working for Articulate Marketing. In other companies (too many) this would be a BAD PLAN. But, we're pleased to say it's going rather swimmingly, so far…
Sophie - Marketing Copywriter intern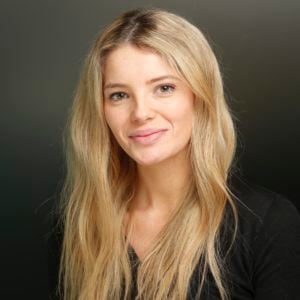 The main takeaway from my time at Articulate, so far, is the fact that I'm working alongside a bunch of very talented and very funny souls. It is a lovely feeling, knowing that you're learning from clever, nice people.
I've struggled with new job nerves before. The one step I've never enjoyed about a new job is the part when you are paraded round the office to meet everyone. For each person, you have to search the depths of your brain for different ways of saying 'hello'. (I once said 'yo' followed by 'haha' and I didn't get over it for weeks.)
However, in my first few weeks at Articulate, all I had to do was wave at 15 new faces that appeared on my laptop screen. They were smiley faces and they all made me feel very welcome. Yes, they may have been speaking about things I didn't quite understand at that point, but I felt delightfully calm and comforted. A thorough on-boarding process and access to training resources like HubSpot certificates is ensuring I'm fast learning the lingo.
The company team meeting confirmed what I already knew: that we are not just floating heads. It was also really cool to see how the team brainstorms together and comes up with new ways to work and be creative. I love that everyone is involved and has a say in the development of the company; something I hope I can continue to be a part of for many company meetings to come.
Gemma - Marketing Consultant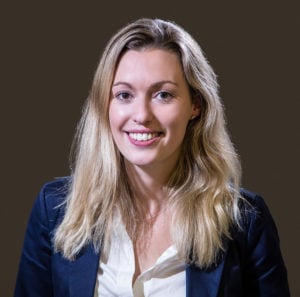 From the moment you join Articulate, a lot of care is taken to make you feel welcome and open to contribute new ideas.
After working remotely for myself, I was craving the company of a smart, ambitious, passionate team and I have found that and more. It was clear from the company meeting that everyone is invested in the future success and growth of Articulate.
I am loving learning new tools and although it will take time to get up to speed with all the processes, I am enjoying the challenge. Even as a new starter, I'm having engaging conversations about new strategies. It's a great feeling to be excited about future projects and the next steps for Articulate.
Aoife - Marketing Copywriter intern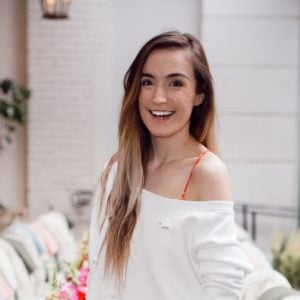 Where did that first month go? I can't believe I've been a part of the team for four whole weeks. My first month has been brilliant. I've never been so instantly welcomed onto a team before and for that I am thankful. I've felt like part of the Articulate tribe from day one. This was something I longed for in other jobs - now, I feel comfortable asking questions, sharing my opinion and participating in general.
Remote working was familiar to me before I started. I worked freelance on and off for a while. However, working remote with a full team of marketing nerds is different - in a good way. When it comes to the remote lifestyle, I still have some areas to improve on, but don't we all? Staying away from the snack cupboard is the goal for the month, fingers crossed.
Continuous learning and upskilling have always been top of my priority list. I have seen people close to me lose business and become almost unemployable in their sectors due to lack of growth and knowledge within their industry. I am grateful to be a part of a pro-learning team.
Thank you to all the Articulate tribe for bringing me in and providing me with an opportunity to learn, grow and progress alongside you all. Here's to many more months ahead!
Angie - Marketing Copywriter intern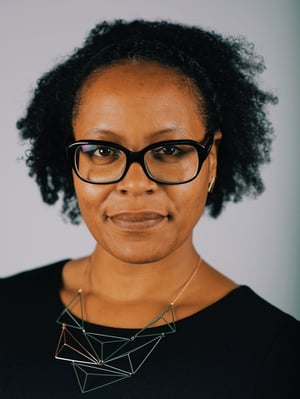 My first two weeks at Articulate have been a breath of fresh air. Having been [trapped] in one sector for nearly 18 years it has been a real revelation to find myself out of my comfort zone, surrounded by new words, apps, people and topics and yet feel so delighted about it all.
I feel like I know nothing yet. But, I have been inducted in the most warm and caring fashion by my team leader and by other members of my 'Pod'. My induction meetings with our Chief Happiness Officer, Liz, and CEO, Matthew, gave me a real window into what kind of company Articulate strives to be and what it has become. The special quality of the company has shone through in all of my interactions.
I feel utterly out of my depth with so much to learn, but super determined to explore, absorb and be of value. I'm very much looking forward to seeing everyone in person for the Christmas meeting when, hopefully, I'll be feeling a lot more like one of the team.
Rohan - Marketing Consultant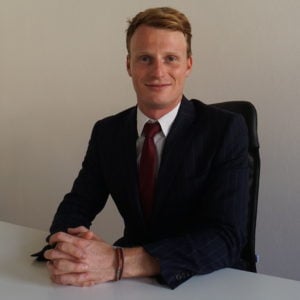 It's difficult to describe an experience that is so positive and multi-faceted. From my first interaction with Articulate's website, it was remarkable to see the knowledge and wealth of content available. Throw in inbound marketing and modern technology, and I was intrigued enough to apply. Additionally, I loved the idea of working remotely as part of a team with a focus on internal growth and happiness.
Two months into joining, Articulate is all this and more. Remote working is the future and any worries I had of feeling disconnected with the people I work with disappeared. I felt instantly welcomed and part of an amazing team. So far, I've enjoyed a thought-provoking and intuitive on-boarding and development process.
Creativity runs rampant here. Everything is guided by a deep desire to solve for the client and produce a service that's exceptional in every way. Our in-person meeting in London saw a group of people come together to further continuous learning in our fields. We talked about growth, marketing and the digital age, with tangible tools and techniques for everyone to try. Discussions were held in conjunction with coffee, laughter and free contribution.
Sitting in the Netherlands at my remote office I am excited to learn, grow and contribute in an environment like no other.
-
If you'd like to build your own career in marketing, keep an eye out on our jobs page. Otherwise, read this article about how to get the job you really want. Your best work could be right around the corner.
(Blog written by the talented team above and collated under one banner!)
See also: get the job you want
Related service: Company culture