I remember my first swimming lesson vividly. As I waddled nervously onto poolside and put my toes over the edge of the pool, my unsympathetic instructor yelled out,
'Go on, jump in!'
I did, and I struggled ferociously for air. I thought that was it, there and then. All I could focus on was how to get above water long enough to breathe, and as my legs and arms howled into action and propelled me upwards, I started to tread water and gain control.
Starting a new job is the exact same. Whether you've managed to get the job you want or just something to pass the time, you're thrown into it on day one: phone calls, writing assignments, HubSpot training and plenty more. As an intern at Articulate, there are no coffee runs. And as an employee, there is only one rule:
One team, one dream.
Here are a few ways we make it so.
We're remote
We're completely virtual. In fact, as I write this I'm sat in one of my favourite coffee shops in Holborn eating an almond croissant, coffee in hand.
We're all different breeds of remote workers, but I'm definitely a cafe-dweller.
We're readers
'Every good writer reads', were the words left imprinted on my brain as Matthew, the big cheese, handed out our new Kindles.
That's right. Not only do we receive a company Kindle, we have access to the company library. More than 400 glorious reads all ready and waiting in your back pocket. I've already delved into the likes of Graeme Greene and Hans Fallada.
We're team players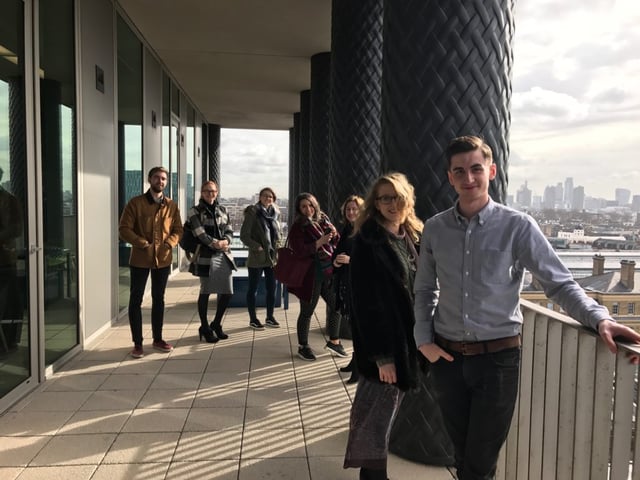 Every month the company rents an office space in London and gets together for a day of workshopping, presentations and good vibes. There's coffee, but you won't be pouring it.
Come prepared with your thinking hat and ensure you speak up when you have something to say. There's no judgement here, and shying away offers nothing to you or the team.
We're damn happy
Articulate has a Chief Happiness Officer. Liz takes on the role of the company parent and makes sure everyone is happy at work and home.
Not only that, employees have access to a happiness account. Each month, Articulate set aside some money in your account to purchase things like office chairs and stationary. You can even buy some potted plants with it if you want!
'That sounds amazing! Where do I sign?'
Hold your horses. This isn't just a Sunday stroll to work off that roast. You've got to earn your place in this community.
Up for the challenge? Here's how an average day looks for me. But before you explore, keep in mind that most days are in fact, extraordinary.
6am
I'm awake at about six in the morning. I'll stumble downstairs and make a huge pot of coffee, clamber into the shower and do my best to be at my desk between seven and eight. I'm normally tucking into my third cup of coffee at any given moment… you've been pre-warned.
7-9am
Although I'm a morning person, I have what some writers (i.e. me) call morning depression. This is where I turn on sad music – like this Bon Iver song – and get my head down into some undisturbed writing.
Last week that consisted of a blog post about AI being used in business for our sister company, Turbine, and a piece about productivity for the blog over on the Articulate website.
9am
I check my emails and sign into Slack, our virtual community message board. I respond to any correspondence from the day before and scroll through the various streams of conversation that colleagues have had. There's usually a good meme in there that brings me out of my morning lull, like this one: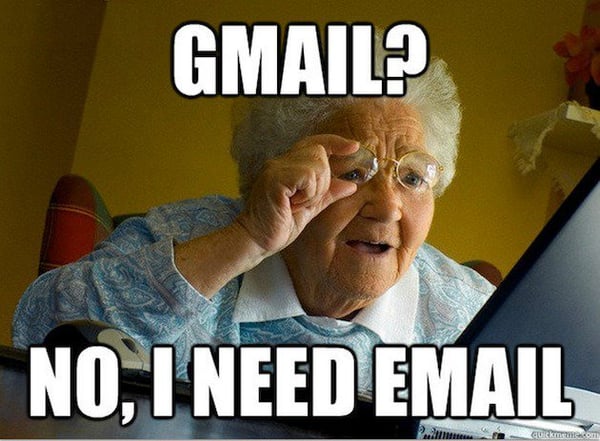 9.30am-noon
The morning usually consists of client and training calls. Recently, I've sat in on a persona interview for Articulate, an interview with someone at Microsoft and a brand review talk with the team at RedPixie. There's a lot of note taking to be done, so finger stretches are essential.
Noon-1pm
I love siestas, not for the sleep though. Normally, I try and clear my head with some (much needed) exercise. Heck, I might even go for a dip at the pool.
I'll cook up a healthy dish to see me through the afternoon, too. Poached eggs and avocado is always an option on the table.
1-5pm
Time to get editing. Yesterday I received a white paper from my account manager, Jess, and I need to peer-edit the document to make sure the copy is sound. This may have to wait though, there's some field work to conduct first.
I've been invited to attend a Microsoft Security event at their offices in Paddington. Four hours and almost 5,000 words of note taking later, it's time to head back home to at least make a start on this edit.
5pm onwards
As a remote worker it's important to compartmentalise my day, so I usually clock out at around 5 or 6pm and wind down into the evening or head out to catch up with friends over a needed beer (or three).
Articulate's internship training is one of the best around, and here's why.
1. Clear structure from day one
First days can be terrifying. You have no idea who anyone is, where anything is or what on earth any of the terminology means. ('Workflows' and 'CRM', anyone?)
But, to make things easier for my fellow intern, Articulate laid out our first day (and month) clearly for us.
After a few introductory calls with Liz, our lovely Chief Happiness Officer, we received a week-long Basecamp 'to-do list' to ease us into the internship. This list was full of helpful resources, links to HubSpot training and practical exercises. We were given clear briefs for each exercise in either a written or verbal format. Once we passed the first week, we were given a month-long list full of more exciting projects and resources.
This list might have seemed a little terrifying at first, but once we got into the swing of things, we actually found that this was a helpful tool for keeping track of our progress. Plus, nothing's more satisfying than ticking off a bunch of to-dos!
2. Thorough training
Despite working remotely, the virtual training I have received has been thorough and insightful.
This training has been given in the form of:
Reading. During the past month, and even now, I have been given a range of reading material to work my way through. Some days, I'm looking at our own Bad Language blogs, others I'm on my Kindle (courtesy of my boss, Matthew) reading various books about remote working. Reading and learning is important for my job role, so my team encourage me to read as much as possible.
Skype

calls. Because Articulate is a remote company, my colleagues and I communicate over Skype or other video-conferencing applications regularly. This includes one-on-one catch up calls and training. Thus far in my internship, I've had many training calls with colleagues, including:

An introduction to servers with Matthew
Wordpress

training with Jess
Social media training with Rich
And health and safety training with Liz.
3. Continuous support
My internship training would be nothing without the support that comes with it. As Articulate is a remote business, you may assume that communication between colleagues is difficult. Well, that couldn't be further from the truth.
Throughout a typical day at Articulate, I am able to contact my mentor or colleagues at any point. Whether it's through various channels on Slack, Skype or the comment sections on Basecamp, they're always available for a chat.
Of course, I don't always have to seek out help. One of the great things about my training is that it's tailored to suit my needs. It's not always planned; my mentor checks my work and progress, notes where I could improve and responds with helpful support. For instance, if she sees that I haven't been given the chance to write a market review, she'll schedule in a brief for me. Or, if my knowledge on IT security isn't as in-depth as it should be, she'll assign me a document to read.
So, as much as my team trust me to work autonomously, I'm never really left alone or without support. It's comforting to know that I'm part of a tight-knit team that's willing to help at the ping of a message. Or, you know, the annoying Skype ring tone.
Let's get real for a moment
As a 'creative millennial', I don't ever expect to retire from the workforce. In fact, I have every intention of dying in front of my MacBook.
The average retirement age for my generation is currently 75-years-old. Because of this, things like money and company cars no longer motivate me. Instead, the work and resulting happiness the work provides me are my key motivators.
Articulate's passion for work/life balance, positivity and good vibes means that there's every chance I'll pass on to the new world amidst a Microsoft blog post edit. And you know what, that's fine by me.
See also: working from home
Related service: Company culture