We're excited to announce that Articulate Marketing has won an award as a B Corp 'Best for the World' Honouree. We'd like to thank The Academy, Emma from accounting (really) and the fans. Forgive us, we can't help being glib in the face of this massive recognition of our efforts – it's a character flaw. Truly, we are very, very happy indeed. Just ask our Chief Happiness Officer.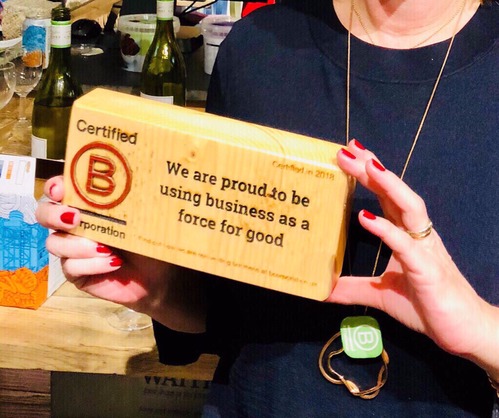 Becoming a certified B Corp – that is – a business committed to being a force for good, has been a long, positive, challenging experience. After putting in hard graft and careful thought, we successfully completed the assessment last year. It was a rigorous process; B Corps are held to a high standard and have to demonstrate a consistent positive impact in several areas. These are:
The environment
Governance
Customers
Workers
Community
And the category is…
For 2019, we're Best for the World Honourees for the 'Governance' and 'Workers' categories. That means we scored in the top tenth percentile in the world for both of these areas. As a small UK-based marketing agency, we are especially proud of this achievement. It's a real 'scrappy-underdog-comes-out-on-top' moment.
Best for the World: Workers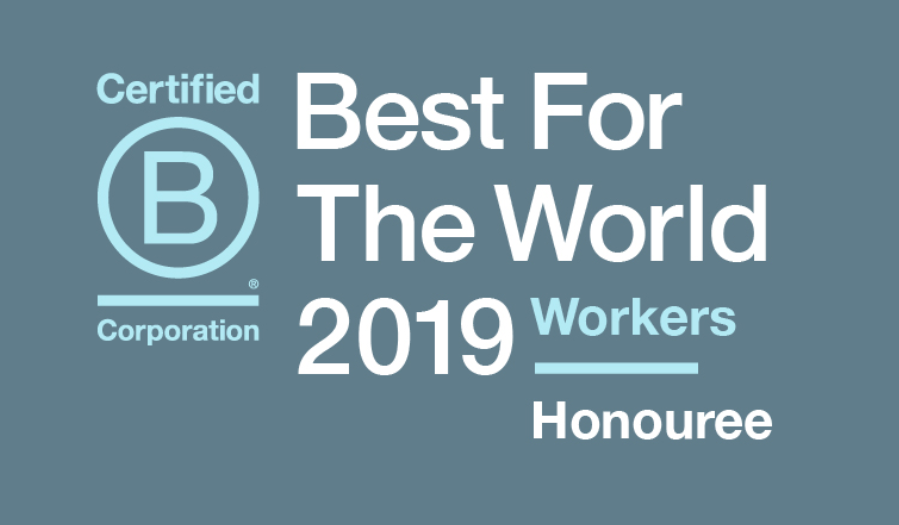 The average Briton will spend over 3500 days at work. With people thinking of leaving their jobs an average of 16 times per year, we recognise a good working environment is not just 'nice', it fundamentally impacts a person's whole life.
Having a supportive, collaborative and happy workplace is something we pride ourselves on at Articulate. We do a lot to make that happen. As a remote-working company, we have to put in conscious daily effort to keep the channels of communication open. We have regular 1-1s, weekly 'Happy Half Hours', (our version of going to the pub), and all sorts of initiatives to ensure the mental wellbeing of our employees. And we're a Real Living Wage employer, too.
Read this blog on how to create a happy company to find out more.
Best for the World: Governance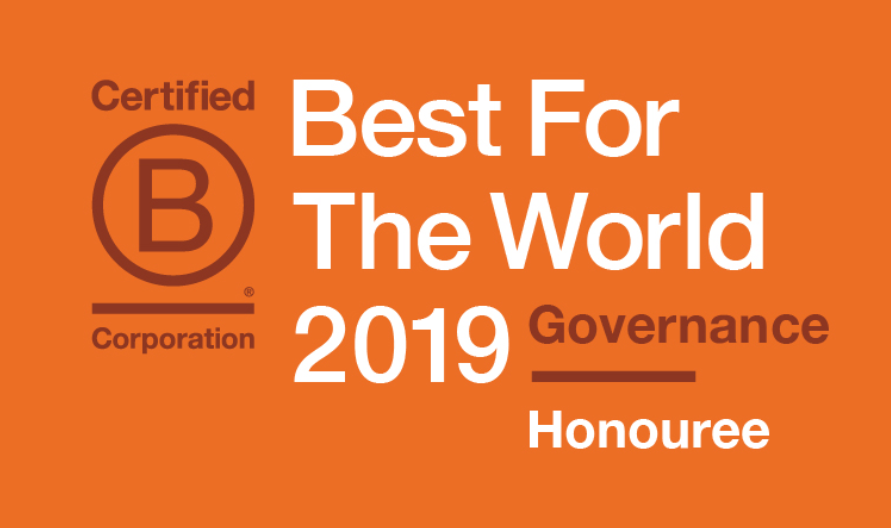 Note that this isn't 'Best IN the World', but 'Best FOR the World'. This award recognises that we care about more than profit and growth, though those things do matter. It's proof that what we do to make Articulate a fantastic business to work for (and with) is just good business.
We like to keep our books in order, our policies accessible, fair and transparent, and everyone in the company informed and consulted about business decisions. We even built our own HR app: Turbine.
Our model is to promote transparency so that not only does everyone know what to do, but they also know why they're doing it. That way, we come together around a common purpose. We like to think we're making our own little corner of the world a better place in doing so.
One of the best – and most challenging – things about being a B Corp is that you re-certify on a regular basis, so we will continue our journey to find real, measurable ways to be a good company now and in the future. Wish us luck!
See also: happy company
Related service: Company culture