Introduction
Articulate made a formal commitment to reducing our environmental footprint and making a more positive impact on society at the beginning of 2017 and we became a certified B Corporation in 2018.
In line with our core values, we want Articulate to be force for good and positive change in the world.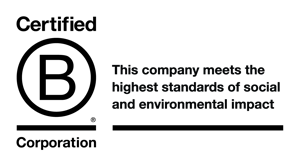 Best for the world
2019
In 2019, we were Best for the World Honourees for the 'Governance' and 'Workers' categories. That means we scored in the top tenth percentile in the world for both of these areas. As a small UK-based marketing agency, we are especially proud of this achievement. It's a real 'scrappy-underdog-comes-out-on-top' moment.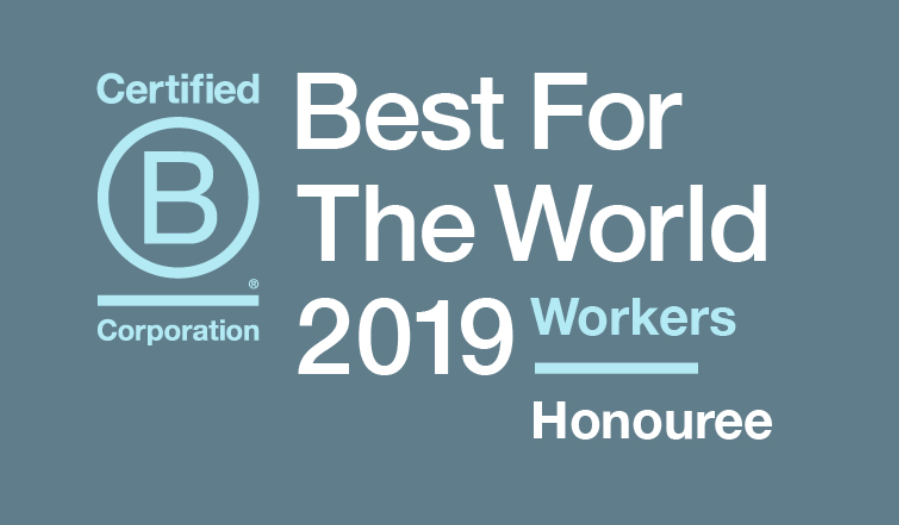 2021
In 2021, we were further awarded as Best For the World in the top five percent of all B Corps for the 'Workers' category. This goes to show our ongoing commitment to building the best possible workplace and working culture for our colleagues.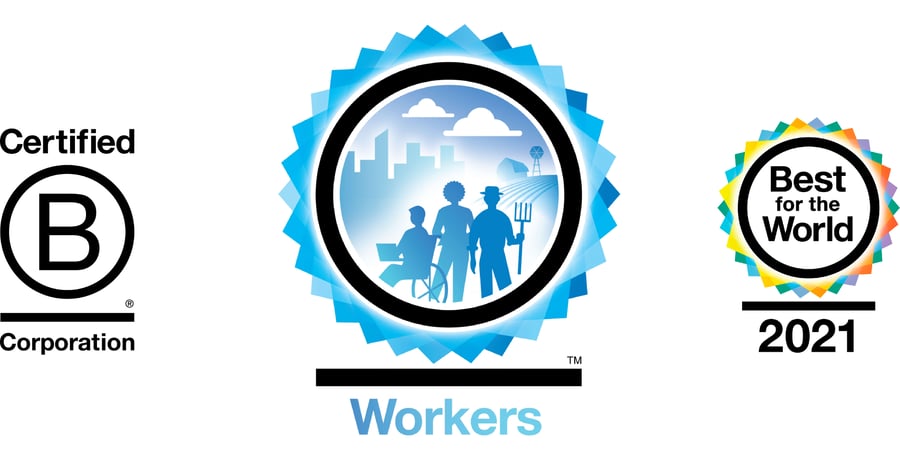 Our commitment
We firmly believe in B Corps' credo:
Society's most challenging problems cannot be solved by government and nonprofits alone. The B Corp community works toward reduced inequality, lower levels of poverty, a healthier environment, stronger communities, and the creation of more high-quality jobs with dignity and purpose. By harnessing the power of business, B Corps use profits and growth as a means to a greater end: positive impact for their employees, communities, and the environment.
For us, this translates into three broad commitments:
For employees, we want to build a high-performance, happy 'atelier' where people can come together to do amazing work.
For society, while we do what we do for profit, we want to share what we learn for free and for the benefit of everyone.
For the environment, we aim to become carbon neutral, paper-free and remain asset-lite in order to build a sustainable business.
Articulate Marketing is a certified B Corporation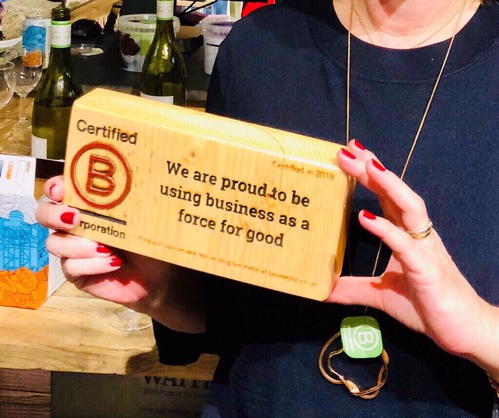 We completed the B Corp certification process with a score of 86.9.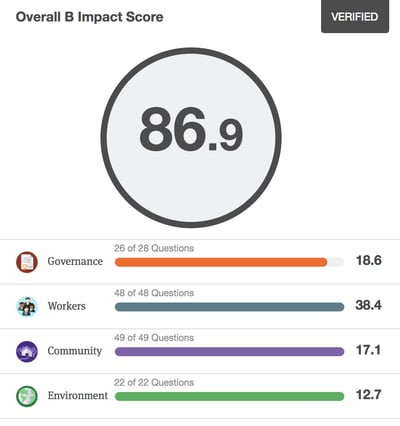 For employees
Appointed a Chief Happiness Officer
Became a certified Real Living Wage employer
Launched a wellbeing programme, including paid subscriptions for Headspace and a Bupa Employee Assistance Programme
Introduced private healthcare for all UK employees
Expanded our 'Happiness account' scheme to give staff access to a personal budget for training etc.
Formalised and published pay scales and criteria for promotion
For society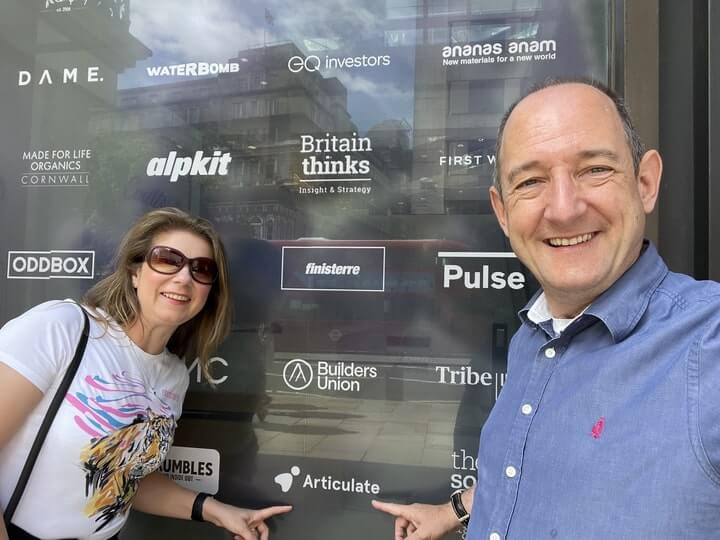 We publish popular blogs about writing and marketing (www.articulatemarketing.com/blog), about running a small business (www.turbinehq.com/blog) and launched a blog about being an effective manager (www.geekboss.com)
While they have commercial intent, the 800+ articles also share useful information and serve as a valuable resource for hundreds of thousands of readers.
We also published a free downloadable ebook about'Business grammar' this year to sit alongside a previous ebook about 'Better business writing'.
Launched paid volunteering programme
Launched payroll giving scheme with matched donations by the company
For the environment
We were already a remote working company: no commuting, no offices
We have published environmentally-friendly purchasing guidelines and advice for staff on reducing their environmental impact
We continue to develop Turbine, an application that lets us(and other companies) do routine paperwork, such as expense claims, online without any printed forms.
Our travel policy allows for people to expense the cost of carbon offset for company travel
All staff have a company Kindle and access to an extensive digital library; anyone can buy the books they need online.
We have worked to reduce the amount of paper we use to run the business, for example buying our bookkeeper a second monitor to reduce the need for printing out receipts.
We measure the CO2 produced by company travel and centralise CO2 offset purchases to become carbon neutral for travel as a company.
Net Zero commitment
We are committed to become Net Zero by 2030 (and hope to do so earlier than this deadline). To do this we will evaluate our Scope 3 emissions with special attention to CO2 emissions arising from our staff home working, business travel, purchases (including IT equipment, office furniture and stationery), and use of cloud computing services and investment options for our pension contributions. As we are at an early stage of our work in this area we have formed an internal working group to study what should be in scope, how we will reduce and offset our emissions and how we will measure our CO2 output. We will also seek professional advice if necessary, in particular for the selection of high-quality offsets. We are currently in the process of surveying our staff home energy usage.
Investors in People
The Investors in People Silver certification is a widely-recognised accreditation. Its primary purpose is to help businesses improve their overall business performance and realise objectives through the management and development of their employees. The accreditation is validated by a third party, too, which means you can trust that it is an honest certification process.
Most of us will spend around 80,000 hours at work in our lifetimes. For something that takes up that much of our time, the IIP think people deserve to get more out of it than just a regular paycheque.  That's why they've already helped more than 11 million people across 75 countries to make work better. Find out more about Investors in People on their website.