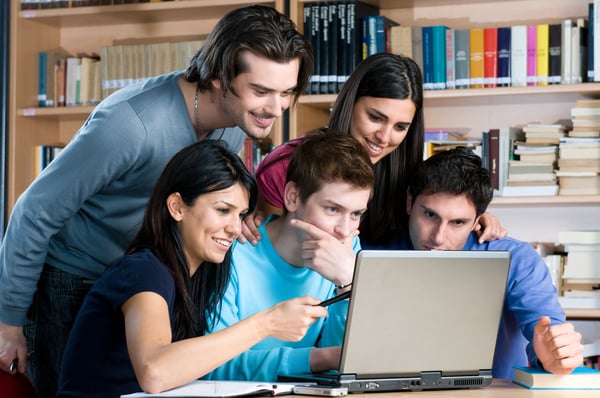 This is a guest post from Jonathan Brealey. He is the director and co-founder of Heart Internet web hosting, one of the UK's biggest web hosting companies. In this post, he outlines some tips for writing a company blog.
A company blog can be one of the trickiest forms of marketing – particularly as many see it as just one item to check off on a to do list: 'Company blog? Yep, we've got one'. Unfortunately, the job doesn't end there…
It's a good idea to have a company blog for a variety of reasons: to increase the numbers of returning visitors, to improve your reputation in the industry and position your company as an authority, to interact with your target audience, to provide fresh content for SEO, and to build incoming links. With so many benefits, it's definitely something worth investing time and effort in. But with so many companies getting it wrong, how can you get it right?
Common mistakes to avoid
The main problem with company blogs is that they often get neglected after the initial honeymoon period has worn off. No one has a clear strategy or any idea of what to write about; instead, it's updated as and when someone has a brainwave or suddenly remembers about its existence. As a result, the blog ends up with entries that are months apart, often on a random collection of subjects. Try to divide the work between several authors, and specifically add it to your workload or to do list so you don't forget about it.
I'm a firm believer in only writing when you have something to say, so one of the first steps in developing your company blog is to brainstorm a list of titles or topics you could write about. You might not come up with a big collection of ground breaking ideas to start with, but the important thing is to have a few subjects to keep you going, and then continually add more to the list as and when people think of them.
What should you write about?
Whilst writing blog posts, always bear in mind the two following questions: 'Is it interesting?' and 'Is it useful?' Where possible, write for (or to) your readers rather than about your company. If you're making a company announcement, angle it from the benefits it brings to the reader rather than as an impersonal press release.
Not every blog entry has to be about the company or industry news. If your readers view you as a source of valuable information in your niche, then you will end up with a low bounce rate and high number of repeat visitors, along with all the benefits these bring. Remember that although the primary target audience of your blog is likely to be current customers, you can also attract potential customers as well as recommendations, so try not to alienate your different types of visitors. With that in mind, here are some types of content to consider:
Industry news - Rather than simply rewriting a previously published article, dig out the main points and analyse them. What does it mean for the industry and the people within it? Can you analyse it in a way that will encourage debate, or in create a fresh angle that hasn't been considered before?


Company news - What does it mean for customers? Can you encourage them to feel happy or proud that they've chosen you? How can you use it to develop a personal front to your business? What photos and other illustrative images can you use to break up the text and provide a personal front?


'How to' articles - Provide practical help for your readers. This does depend on the industry you're in – some may find it easier than others. Step by step guides are easiest to follow, but be aware that you may need to offer quite a lot of support and/or advice in the comments. Videos are also great for this.


Lists and roundups – Online resources, including valuable written content, videos, podcasts, industry-specific freebies and so on are always popular. The hardest part is thinking of an original topic or a new twist on an old favourite.


Competitions – Giveaways, prize draws and contests offer plenty of opportunity to spread the word about your company, particularly if you use social media to accelerate interest. Great prizes are a must.


Interviews with experts – If they are very popular in your field, ask your visitors to contribute questions beforehand. Don't be afraid to ask complex or controversial questions.


Opinion pieces – These are a valuable way to encourage debate on your blog, but be careful you don't alienate your readers and always stick to an industry-related topic.
With regular posts that appeal to your visitors, and a friendly front for your company, you really can't go wrong with a company blog – but it's essential to provide regular, valuable posts to make it worthwhile.