Ever noticed how Tom Hanks has played a lot of characters who find themselves stranded, isolated or trapped in all kinds of situations?
Well, we have. Rather than working on a conspiracy theory though, we at Articulate have decided to take inspiration from the actor's infinite ability to survive alone and become an even more successful team of writers and marketers placed miles away from each other. We will be a happy company, goddammit!
---
Update 12 March 2020. Sarah wrote this lighthearted post in 2016 inspired by all the great movie characters that Tom Hanks has played over the years. I read today that Tom Hanks and his wife, Rita Wilson, announced that they have tested positive for the coronavirus. We all wish them a speedy recovery. If you have been affected by the coronavirus, your can find more information on these sites: UK National Health Service, US CDC or the World Health Organisation.
Update 23 March 2020. Tom is outta the woods. Hip hip horray!
---
Wilson! The art of communication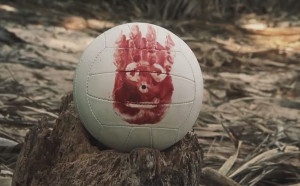 Hanks' character's relationship with Wilson the volleyball in Castaway taught us a lot about the human condition. Being isolated from your co-workers can cause all kinds of issues when trying to collaborate and problem solve, so it's absolutely vital to have systems and protocols in place for effective communication.
This doesn't mean being contactable at all times: Articulate's remote staff are mostly writers, so thrive when they have their own space, but can ask for or offer support throughout the working day when its needed. We use Basecamp for the serious stuff, Yammer for the not-so-serious stuff, and Skype for quick messages and video chats to each other throughout the day.

Houston, we have a problem: developing efficient employees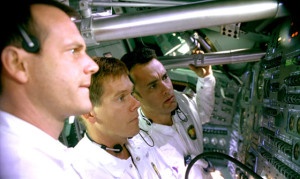 Okay, so Hanks had Kevin Bacon and Bill Paxton for backup in this one. But Apollo 13 showcased the incredible amount of trust that everyone involved in the space mission had to place in each other's abilities. Naturally, it's harder to do that when you're floating hundreds of thousands of miles from earth with an exploded oxygen tank, but they pulled it off.
Making sure your staff are trained thoroughly on all aspects of the business lays a foundation for being able to trust them to get the job done and solve problems. Remote working inevitably means that you can't oversee everyone all day, so it's really important to feel confident that your team will be able to make decisions and handle clients in the way you want them to.
Creating specific guides (and keeping them regularly updated) and making them available on a company intranet is a great way to ensure that staff can get help and guidance at the click of a button.
Ye plunderers beware! Keeping your data safe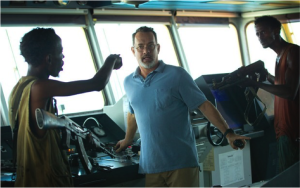 Hanks never seems to have great luck at sea (apart from the time he found a mermaid girlfriend in Splash). Captain Phillips is an intense but useful example of the vulnerabilities of remote work. A lone ship floating in the ocean is much more susceptible to attack than a docked fleet, so make sure any precious cargo is fiercely protected.
Running a remote team means your shared company data is subject to breach on every employee's device, which can be catastrophic when handling client data. Strict rules for online and offline security keeps important documents safe and your systems prepared for a cyber attack.
Wellbeing in the workplace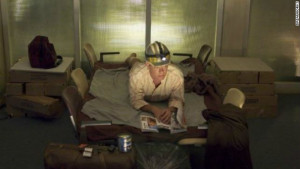 Portraying a man who lived in an airport for nine months, Hanks showed us that environment is everything. We don't realise how important our working environment is to our productivity, and when we're in charge of where we work our wellbeing can become neglected.
Promoting and nurturing employee wellbeing for a remote company is no easy task. Because you can't ensure that everyone has a desk chair with the right back support, or any desk at all, suggestions, encouragements, incentives and regular check ins are all really important to having a healthy, happy remote team.
Thanks, Hanks
If fame and fortune ever loses its charm, Hanks' impressive career has given him the tools to survive and thrive in a remote working role. What is even more impressive, though, is that all of our examples are from films based on true events.
Home-working can be an incredibly enjoyable and rewarding way of life, and so hopefully in comparison to space, airport terminals, hijacked ships and desert islands, a little effort to spruce up the home office and set up a Yammer account doesn't seem too bad.
Quiz time! What breed of remote worker are you?
(Unfortunately, Tom Hanks isn't an answer.)
(Hat tip to: Seasonal Craze, Dan Evon, AMC, The Telegraph and America Online for the images, and - to be clear - Tom Hanks has offered no personal endorsement of what we do or the way we do it here at Articulate, but we want to thank him for being our muse).