Talking about yourself is tough. For the majority of us humble folk, highlighting your strengths and making it 'all about me' feels uncomfortable (not to mention very un-British).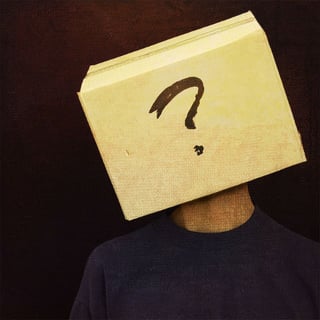 Talking about your company can be tricky, but personal social media bios are especially intimidating. There's nothing to hide behind here: that's you, front and centre and on public display.
Unfortunately, they're also really important for making connections and building your business or career, particularly on Twitter and LinkedIn.
As Neil Patel puts it in an article on Buffer's blog:
'Your online reputation is your reputation. And it better be good.'
Well that takes a load off your shoulders…
Don't fret, follow these 10 tips for Twitter and LinkedIn and you'll have personal social media bios that are bound to get you noticed in your professional world.
Twitter bio
1. Be quick. Don't forget you've only got 2800 characters to make an impression. Don't waste any of those characters with long sentences or fancy words. Speak in short, punchy, bullet-point notes to optimise your character use.
2. Be business. Your Twitter bio may not give you space for your résumé, but you still have room to tell people what you do. Most importantly, you need to include the key words people will identify you by and search for you with. Your Twitter bio is only short, but, write it well, and it can rank highly on search results.

3. Be personal. This is Twitter after all, people won't respond to a corporate drone. It seems like everyone's an 'entrepreneur' nowadays, so say something different. Hobbies, habits, likes, loves, anything that makes you interesting is a great addition. Top tip: look at what your competitors are saying and say something different.
4. Be linked. Use @s to link to any company pages you're a part of, use #s to connect your keywords to mentions about that hashtag and use URL links to your websites.
5. Be funny. Okay, that's a big ask, but humour works wonders on Twitter. If you can't be funny, at least try something a bit different. The professional world is all about making a strong impression.
LinkedIn summary
6. Start strong. The most important part of your summary is the first few words, so please don't start with; 'I am a ___ who works at ___.' Get straight into the talents that make you stand out: people viewing your profile can see where you work at the top of your page; they don't need it repeated.
7. Stay concise. Thankfully, your LinkedIn summary gives you a bit more breathing room than a Twitter bio, but you still don't want to bore people. After a brief introduction, use a list to: make your summary scannable, spice up the business with personal quirks and define what makes you interesting.
8. Stay targeted. The lack of character limit also means you can go to town on your keywords. Some people just list these keywords at the end, but that makes you look a little careless. With a little effort you can work them all into the body of your summary and keep the text flowing naturally.
9. Use stats. Well-chosen data can go a long way to impressing others on LinkedIn. Back your achievements and claims with numbers and you'll give a much stronger impression.
10. Use stories. A short personal story can tell a great deal about you in only a few sentences. Readers connect with anecdotes, and they're a great way to promote yourself through examples instead of bold, unproven claims.
It can be a daunting task to write about yourself, but it's also a very important one. Browse other people's social bios, take inspiration from your favourites and, most importantly, define yourself. You need to stand out in this professional world, as you, uniquely you.
Then, use your social voice to share content that matters to you and to people who follow you.
Remember, there's no wrong way to make yourself stand out on social media. Well, except perhaps, for this: