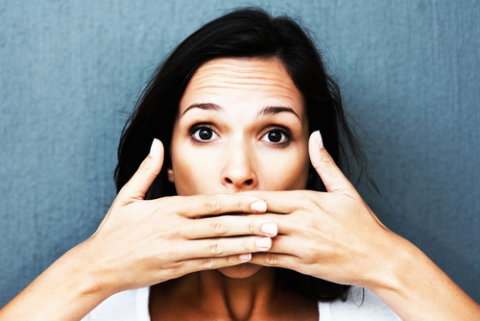 When I started working on this post, it was going to be about access to information and ideas: exclusive and expensive events like TED and Davos vs open forums like social media and blogs.
After some research however, the questions of exclusivity became a lot more pertinent.
It costs $6,000 to attend the next TEDGlobal conference, there are waiting lists to get there. Understandably, TED's website has a page dedicated to answering the question: 'Is TED Elitist?' The first line of the second paragraph reads:
We've expanded significantly the number of non-US attendees, as well as the number of women.
This did not stand out to me until I was looking at the Davos website. Perhaps the epitome of exclusivity, Davos talks about its long history, at the end of which, it states:
The Forum has since expanded its activities to include a Centre for Public-Private Partnerships, which engages businesses, civil society and political authorities in initiatives ranging from health in India to alliances combating chronic hunger in Africa. The Forum's knowledge centre has expanded to include several other competitive reports, including the Global Gender Gap Report, Global Risk reports and regional scenario reports.
It struck me as extremely odd that both of these sites felt the need to explicitly state or acknowledge their inclusivity and concern around gender. By doing so, they imply that their founding, their core did not include women automatically. Women and gender had to be given permission to be part of these ideas and events. Women were, and remain part of 'the other'.
The situation does not get any better when you look at the other end of the spectrum. Blogs and social media - forums for ideas which are meant to be democratic and inclusive - routinely victimise and abuse women who dare to voice their opinion and expertise on topics like technology, politics, feminism and religion.
Take the infamous case of Anita Sarkeesian. She runs the Feminist Frequency blog, and last year launched a Kickstarter campaign for a video project to explore the damaging representations of female tropes in video games. Whilst Anita received a great deal of support she also received a torrent of abuse. Her email and social media accounts were hacked, her personal details were hunted out and distributed online, pictures of her were doctored and she received violent, sexual threats. She chose to document this reaction publicly, stating:
The ultimate goal of this behaviour is to try and intimidate, scare and silence women by creating an online environment that is too hostile, toxic and disturbing to endure.
This is not an unusual or isolated case. The New Statesman, The Observer and The Independent have run articles citing numerous examples of the gender-specific abuse and sexual harassment female online writers receive. It is also not specific to one geography, as Danish Raza's article concerning the online abuse of Indian women highlights.
Some women decide to speak up and fight back against this online exclusivity and elitism. Sadly others, as is discussed in Helen Lewis' article, simply decide to dial down their writing, or stop all together. For many women, and feminists online, simply being part of the conversation can prove exhausting.
To cap this all off, a report came out this week, which showed the number of women board appointments is slowing down. Women still only made up 17 percent of board posts. Men still dominate, or at least seem to drown out women, in Silicon Valley startups and technology industries.
Really, is it any wonder that it still feels like women need to be given permission to be part of today's most important and innovative conversations, when there are so few women around when those conversations start?