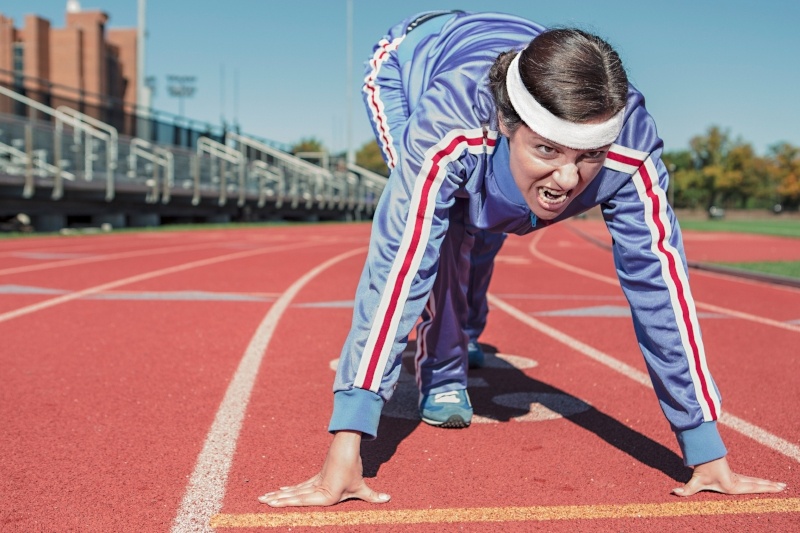 'With great power comes great responsibility... and stress. Lots of stress.' So what are you going to do about it?
A managerial role can take its toll on your mental health, especially when your workload and to-do list are never-ending. In a recent Center for Creative Leadership survey, 88 percent of workers in leadership roles stated that work was the primary source of their personal stress.
As much as this is only to be expected in the workplace, it shouldn't be a common occurrence. Being under extreme amounts of stress can not only affect your health, it can also damage your performance and productivity. So in order to ensure that you're at the top of your game, you need to actively alleviate this pressure.
In this post, I'll be discussing ways through which you can tackle workload stress. Give them a try, and leave a comment below if you've got more stress-busting tips to share.
1. Recognise when things are too much
Like many illnesses, stress can be all too often ignored or given little weight to. So, although it may sound a little bit patronising, the first step to tackling your workload stress is simply to recognise that you are stressed and do something positive about it
If you find yourself stressed, anxious or working overtime just to get deadlines completed, it may be time to accept that you need to take some action. Pinpoint the specifics:
What do you often worry about?
Have you got the right tools to do your job?
Are your team pulling their weight?
Could you outsource any tasks?
This kind of proactive, practical mindset is a good stress management technique on its own; research shows that how you think and feel about stress has a direct impact on how you cope with it. Once you can identify the cause of your stress, you can focus on fixing it.
2. Find the right tools
Some simple tasks - like social media curation or analytics reporting - can be repetitive and time consuming, but they're an inescapable part of a marketing manager's life.
Fortunately, there are many automation applications and tools that can help to streamline your processes, save up some of your time and reduce stress in the process. For instance, tools such as Inbound.li can make social curation much easier and less time consuming. As a result, you're able to dedicate more of your time to important, more pressing tasks.
Alternatively, even finding the right email, marketing and communication tools can help you organise your schedule better and reduce communication bottlenecks within your team.
3. Learn to say no
This can be difficult for some managers. After all, it's hard to admit that you and your team simply don't have the time, resources or mental capacity to take another task on.
If you're already struggling with your workload, you need to stand your ground and learn to say no.
4. Delegate tasks or get help from professionals
Outsourcing responsibilities to other agencies and partners is not a sign of defeat. If you find that there are too many shoes to fill and hats to wear, recruiting the help of third-party professionals can help to keep you afloat.
Whether you need another set of hands to create some remarkable content, or some help from HR professionals, there are agencies that can make your life as a manager so much less stressful. Take advantage of them!
5. Trust the experts
As a leader, you're used to taking the reins and bearing the responsibility of your team. But if you're going to outsource certain tasks it's crucial that you learn to trust the experts. Remember that there's a reason why you've enlisted their help; they're professionals and they know what they're doing. Don't overload yourself with the stress of micromanaging them!
That being said, it's necessary that you build a relationship with your agency, communicate often and ask plenty of questions. Think of them as working with your business, not alongside it.
Confide in your team
One of the simplest answers to tackling your workload stress may just be right in front of you.
A recent study found that managers who create strong relationships with their employees are far less likely to experience stress in the workplace. The more trust you place in your employees, the more likely you are to delegate tasks, ask for support or have the confidence to seek help elsewhere.
Today is the day to start tackling your workload stress
If you find that your workload is making you overwhelmingly stressed, here's the top tip: start with the small things, and don't go it alone. There's only so much one person can bear, and you can get by with a little help from your friends.
Got any more tips for tackling workload stress? Let us know in the comments below, and check out our other articles about workload stress management: