'With great power comes great responsibility... and stress. Lots of stress.' So what are you going to do about it?
Everyone has his or her own definition of stress, especially in the workplace. While some of us panic at the thought of a looming deadline, others recoil at the thought of dealing with a customer complaint.
A managerial role can take its toll on your mental health, especially when your workload and to-do list are never-ending. In a recent Center for Creative Leadership survey, 88 percent of workers in leadership roles stated that work was the primary source of their personal stress.
Some factors of high-pressure jobs are universal. CareerCast have collected data regarding deadlines, physical demands and other factors to create its 2016 list of the most stressful jobs ever. We thought we'd investigate how people succeed in these roles, and what we can learn from them to manage time and stress in our own working environment – especially for those of us in leadership roles. Happy leaders make a happy company, after all.
The airline pilot: pay attention to your stress levels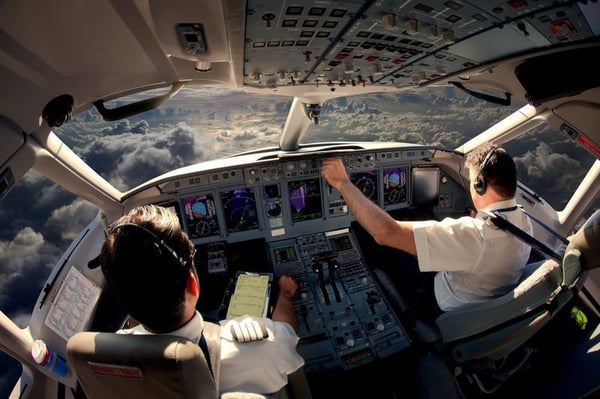 'Airline pilot' was the third most stressful job on the CareerCast list. BALPA's guide to becoming a pilot emphasises the resilience a person needs in order to successfully enter a volatile job market with a lot of pressure to, you know, safely navigate hundreds of people across the world on a daily basis.
Being fit to fly is serious business in the aviation industry, and managing and monitoring stress is a large part of that. There's even an association for aviation psychology, whose president makes it clear: 'It's everybody's responsibility to say, "Sorry, I have to take a rest or relax – it may go wrong if I go on".'
What can we learn from them?
We're not all in jobs that place other peoples' lives at risk when we feel overwhelmed, but that's no excuse to ignore rising stress levels. Admitting you're struggling with your workload and talking to your boss about it reduces the chances of making a mistake that could be costly to the business.
Although it may sound a little bit patronising, the first step to tackling your workload stress is simply to recognise that you are stressed and do something positive about it.
Try to pinpoint the specifics:
What do you often worry about?
Have you got the right tools to do your job?
Are your team pulling their weight?
Could you outsource any tasks?
This kind of proactive, practical mindset is a good stress management technique on its own; research shows that how you think and feel about stress has a direct impact on how you cope with it. Once you can identify the cause of your stress, you can focus on fixing it.
Talk to people
It helps to confide these sorts of things in your team. A recent study found that managers who create strong relationships with their employees are far less likely to experience stress in the workplace. The more trust you place in your employees, the more likely you are to delegate tasks, ask for support or have the confidence to seek help elsewhere.
The events coordinator: find the right tools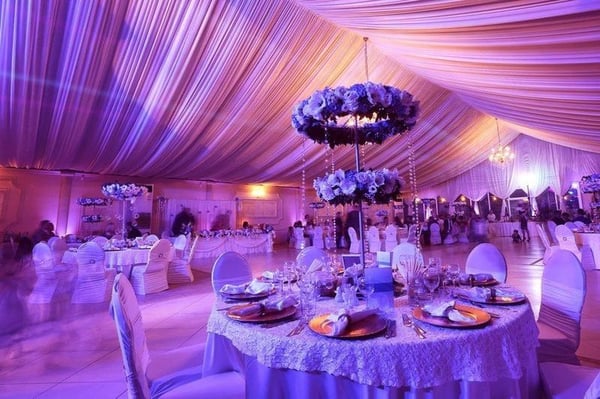 Being an events manager must be like being at a party that never ends, right? Wrong. According to CareerCast, it's the fifth most stressful job of 2016. The nature of event planning means that those in charge work unpredictable hours full of tight deadlines and pressure to please clients and stay on budget.
Whether you're churning out budgets, schedules, contracts or floor plans, there is a lot of paperwork involved, as well as the physical demands involved with being on hand for the event itself. With a lot of outsourced services such as catering and entertainment, it can be easy to forget things in the whirlwind.
What can we learn?
If you're an event manager, checklists are your best friends. Take a look at this one, which is apparently only a 'starting point' for planning an event.
If you're a manager, some simple tasks - like social media curation or analytics reporting - can be repetitive and time consuming, but they're an inescapable part of a marketing manager's life.
Fortunately, there are many automation applications and tools that can help to streamline your processes, save up some of your time and reduce stress in the process. We've built a tool to help compress large images in bulk and fix broken links on Hubspot blogs, called Fizz+Ginger, for example. As a result, you're able to dedicate more of your time to important, more pressing tasks.
Alternatively, even finding the right email, marketing and communication tools can help you organise your schedule better and reduce communication bottlenecks within your team.
The cab driver: don't let the man get you down
Martin Scorsese's 1976 film Taxi Driver showed us that being a cab driver isn't a very glamorous or easy job. Driving a taxi came in tenth on CareerCast's list because while it can be great if you want to be your own boss and enjoy social interaction, dealing with the general public can also be frustrating and dangerous.
Cab drivers get training in conflict management – it's a large part of the job. Knowing how to handle a difficult situation is great, but even if you successfully manage an unpleasant interaction with a co-worker or client, it can be difficult not to take this stress home with you.
What can we learn?
Understanding how much 'emotional labour' comes with your job will help you to identify the source of your stress on difficult days and learn how to deal with it. It's also a good idea to make sure your team member's can identify this too, and work to create a supportive environment.
Learning to say no is part of conflict management, too. This can be difficult for some managers. After all, it's hard to admit that you and your team simply don't have the time, resources or mental capacity to take another task on.
If you're already struggling with your workload, you need to stand your ground and learn to say no.
Keep calm and carry on
Stress related illness counts for around 10 million sick days a year, which just goes to show that there are lots of jobs out there that demand a great deal from people, even for careers that don't appear to be high-pressure.
Those who work in the fields that made the CareerCast list are more likely to pay attention to the way they manage time and stress because of how obvious the pressure of the job is. The rest of us, however, might neglect this part of working life and suffer all the more for it.
Stress in the workplace is a serious issue, but a little self-assessment every now and then can go a long way to helping you manage time and stress. Regardless what job you're in, there's a lot of resources out there to help you reflect, manage time and stress and build calmness into your career.
Hat Tip: Firesam, AlmaArte, A. Cugun and Wikimedia for the images.