Social media automation is a divisive topic. Critics of automatic content sharing maintain that it's the antithesis of social media; it's 'anti social' by definition. Proponents, meanwhile, wax lyrical about efficiency gains and scalability.
So is social media automation 'good' or 'bad' for a brand? Or is it a bit of both?
What is social media automation?
First things first: social media automation, as the name suggests, is the process of automating part or all of your social media marketing activity. This can involve anything from automating your content sharing activity to queuing tweets and recycling evergreen content. Social media automation tools, such as tools like CoSchedule, HubSpot and our own Fizz+Ginger app, often do the brunt of the work. They reduce time spent on marketing by taking over repetitive, energy-consuming tasks.
The answer to every marketer's prayers...
Automation sounds great, right? In theory, it is. It's hard to deny its advantages. For small and medium businesses (SMBs) in particular, social media marketing automation is an essential part of any strategy.
Don't believe me? Let's take a look at some stats:
An average of

32 per cent

of businesses see

increased revenue after 12 months

of using automation tools;

while

77 per cent

see conversions increase; and

On the whole, business that are automating part of or all of their marketing strategy

outperform

companies that aren't.
Marketing automation is also a great way to save time and money, because it means less resources and (billable!) hours are spent on manual, repetitive tasks. Hooray!
But a social media marketer's nightmare?
Anything that saves time and money while increasing conversions sounds good to me, but a little critical thinking is required when we consider social media automation.
In many ways, the benefits of automating your social media activity are the same as automating your other marketing activities. With tools like Buffer you can:
Keep your content consistent across channels;

maintain an active presence while you're

on holiday

(or just busy with other things);

monitor and analyse your social media activity without having to run your own stats and reports; and

post more in less time!
Needless to say these are all positives, but social media automation can have some serious drawbacks too:
It can wreak havoc on your brand equity

. Your brand equity (i.e. the value of your brand as seen by your customers, which has a direct impact on sales volume and profit margins) can be seriously damaged by automated social media. Automatically liking, following or posting on social channels can make you look like a

spam bot

, and make you seem less trustworthy.
A lot of people hate it

.

Jonathan Crossfield

isn't alone in his hatred of automated social media. Many people actively avoid brands who do things like automatically message new followers or post endless streams of content. Social media should be (or at least seem)

authentic

and 'social,' so automatically generated content can alienate your community.
Some social networks don't allow it.

Instagram, for example, doesn't let you use tools or bots to automatically comment, like or follow people; it's a

violation of their terms & conditions

. You risk having your account suspended if you automate activity such as post liking and commenting. Are a few efficiency gains worth losing your account and carefully crafted content? No.
It still takes a lot of time and effort.

Kevan Lee at Buffer made the astute observation that

social media is not like a rotisserie oven

: you can't 'set it and forget it.' Even if you manage to automate a few of your social media tasks and processes, you'll still have to monitor your channels and manually engage with followers to avoid social media faux pas

like these

.
Fizz+Ginger: A stellar social media automation tool
Perhaps we sounded a tad negative in the last section. So, here's a positive: a social media automation software we created ourselves.
No - we're not talking about a tool that'll automatically spam your followers with creepy bot comments. Fizz+Ginger (formerly known as HubToolkit) is a tool that collects social media content from your favourite (relevant) RSS feeds, hands them to you in a newsfeed, and allows you to share them out via your social channels.
In short, it cuts out the noise and focuses on the third-party content your business (and followers) are truly interested in. It's simple, takes minutes, and best of all, you can try it out for free today!
Social media automation: a necessary evil?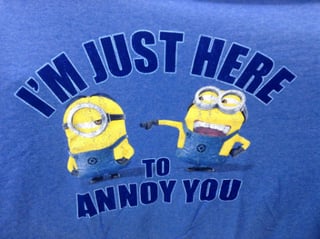 All things considered, social media automation is still a good way to optimise and scale your marketing activity. It leaves you with more time to create valuable content and engage meaningfully with your community. If you do automate some aspects of your social media activity, make time to learn how to use the tools, tune them properly and pay attention to the results. In other words, humanise the automation.
It can be risky, especially if you're not keeping on top of what's going out on your channels, but with the right strategy and adherence to best practices, the pitfalls of social media automation can be avoided. The trick is to strike a balance and to know what to automate and when. Here are a few tips:
Don't automate interactions.

For the love of all that is social, don't automate things like responses to comments or messages. Any form of automated, bot-generated engagement looks spammy and weird. And

it can backfire

if you're not careful.

Do automate your editorial calendar.

Get yourself set up on HubToolkit or HubSpot and push your content (both internal and curated content) out to all your channels at optimal times. This will amplify the reach of your content and keep your networks active and engaged.

Experiment with different tools and strategies.

There's no 'one way' to 'do' social media. At Articulate, we're always trying new things and experimenting with ways to delight and engage with our community. Try a bunch of different tools and find what works best for your

strategy

, resources and business goals. Here's

a list

to get you started.
The final verdict
Overall, social media automation hacks are a useful and wonderful thing. But all roses have their thorns and like all things, pulling automation off takes patience and skill.
If you want to start automating your social media activity take it one step at a time, and automate processes one by one. Try some of the tools we suggested, including Fizz+Ginger, and let us know when you find social media success.
Hat tip to Mike Mozart for the featured image.
[This blog was originally published in 2016 and has been edited and updated in 2020]