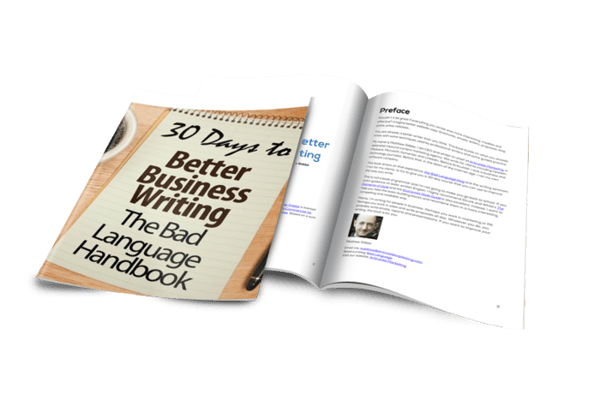 Better business writing starts here
To do your job, you have to write: emails, press releases, brochures, website copy, reports and proposals. So better business writing is good for you, your career and your company.
30 Days to Better Business Writing pulls together all the tips, insights and rules that the author, Matthew Stibbe, has learned and honed over the last 15 years while working as a freelance journalist and Writer-in-chief at Articulate Marketing.
He has written for some of the world's best magazines including Wired and Popular Science and for top companies including Microsoft, Hewlett-Packard, Symantec, LinkedIn, eBay and HSBC.
30 powerful business writing insights
Content includes:
How to interview someone
The best structure for your work
Avoiding corporate claptrap and writing like a human being
How to write better emails
Insider tips to avoid writer's block and increase focus
Bad writing costs money, better writing earns it
This book will help what you already do, but better. Buy now and download the PDF instantly.
Buy a copy (and make me happy!)
Read free online
Download a free PDF