HubSpot are our kind of people. When they're not impressing us with their industry leading marketing software, they're showing us the latest marketing best practices at the HubSpot Academy.
As David Lee Roth once sang, 'we've got it bad, got it bad, got it bad, we're hot for teacher'.
One of our favourite things about the HubSpot platform is its adaptability. No matter what you need – whether it's an SEO optimisation tool or an intuitive data platform - you can get it. This is thanks to more than 300 app partners worldwide who provide an incredible range of capabilities that you can plug straight into your HubSpot portal.
Take it from us, if you're a marketing agency using HubSpot looking for something special, you'll need these awesome apps in your life.
1. LinkedIn Sales Navigator
LinkedIn Sales Navigator is a great tool for qualifying and engaging inbound sales leads. It taps into LinkedIn's more than 560-million-member network so you can achieve up to a five percent increase in deals won.
According to LinkedIn, this can affect up to 61 percent of all revenue, so this integration is a no-brainer for your business.
Add this powerful tool to your HubSpot Sales Hub and you can see LinkedIn information about contacts right in the HubSpot contact record. Use it to qualify leads and reach out to good prospects via InMails without ever leaving HubSpot.
2. Office 365
Office 365 is one of the most well-known and used business tools in the world. So, it makes sense that there is an option for HubSpot integration. With as many as 45 possible integrations there's lots you can do with Office 365.
At Articulate, we use it for sharing our calendar and getting CRM functionality into our Outlook email client. This allows us to create and send personalised sales emails to leads via HubSpot, all within Outlook. We also use it to integrate it with our Outlook calendar so people can book meetings via the HubSpot meetings tool and see real-time availability.
3. Google Search Console

Google Search Console is a valuable tool for keyword research within HubSpot. It enables you to pull data from Google searches into your SEO tool.
This integration is ideal for monitoring website traffic, SEO optimisation and knowing which keywords perform best on your site. It also provides insight into your Google ranking, showing where you are on the results page. Pulling this information into the HubSpot SEO tool via the HubSpot integration adds extra insight to help optimise your content for search engines.
4. Seventh Sense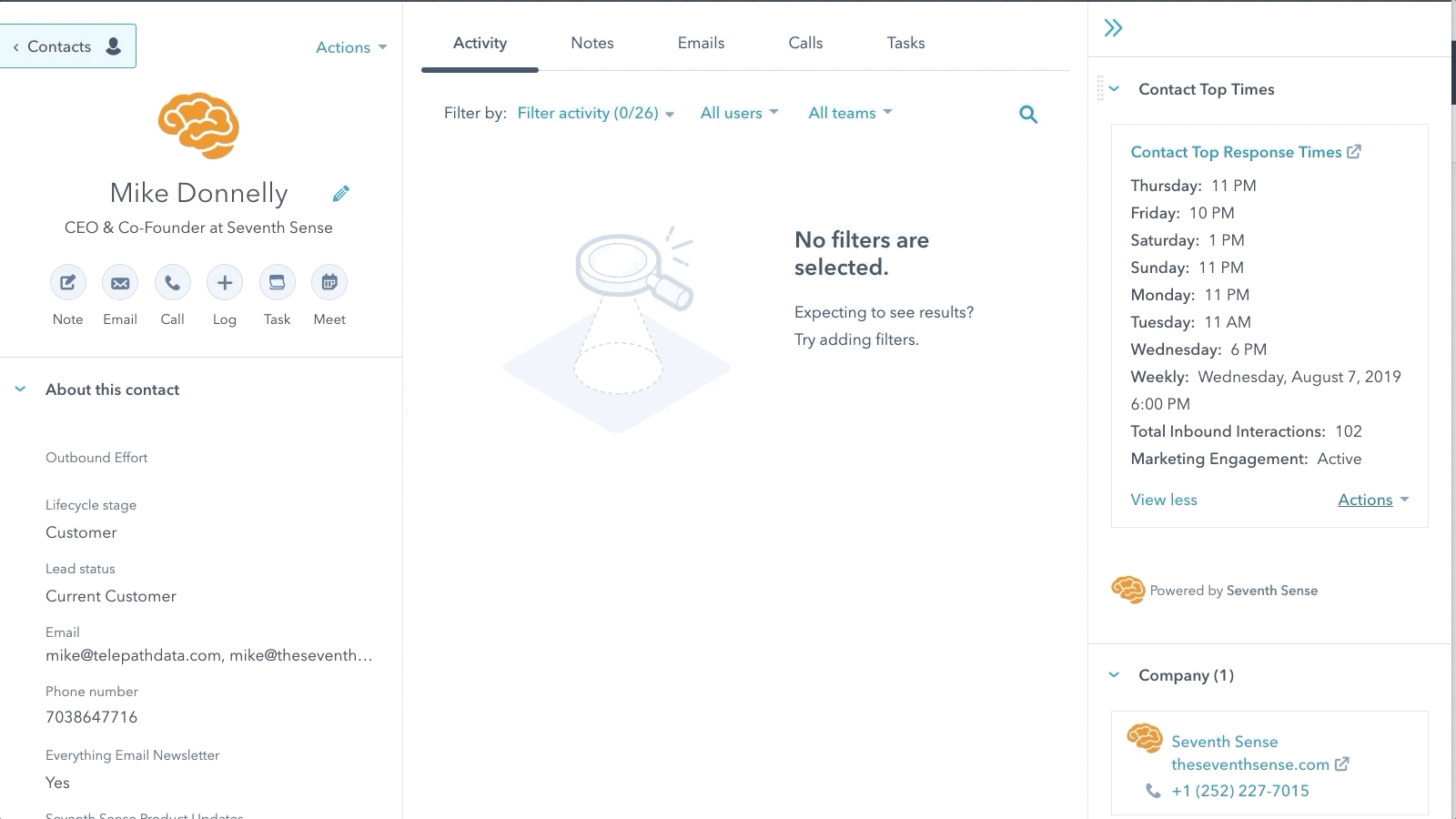 Seventh Sense helps HubSpot users optimise their email performance. It analyses your open and click rate data, then intelligently delivers your emails at a time each lead is most likely to engage with them.
The app isn't just for email blasts either, you can set it up to deliver emails as part of any HubSpot workflow.
By using data to optimise your email campaigns, Seventh Sense helps your agency:
Reengage dormant leads
Increase opens, clicks and conversions
Decrease unsubscribe rates
5. Fizz+Ginger by Articulate Marketing
We're over the moon to launch Fizz+Ginger (formerly known as HubToolkit): our very own app. It's made by HubSpot users (us), for HubSpot users (you!).
In a nutshell, Fizz+Ginger streamlines your agency's SEO best practices with its SEO website optimisation functionality. What's more, it allows you to cut out calendar confusion with its intuitive social media curation tool.
But that's just skimming the surface. Let's dive into the specifics:
Update page descriptions

.

In just a few clicks, you can update and optimise titles, meta descriptions and image alt tags, all in one place.
Fix broken links. HubToolKit scans your website for broken and redirected links, letting your fix them quickly in one simple list.
Compress images. Google hates slow pages. Use HubToolKit to increase your speed by finding and compressing bloated images across your whole site in minutes.
Curate social media posts. If, like us, you loved and lost Inboundli, HubToolKit is for you. You can build RSS feeds from relevant sites and then publish dozens of posts at a time. Before you know it, your social media calendar will be full, leaving you to focus on bigger, better things.
6. SurveyMonkey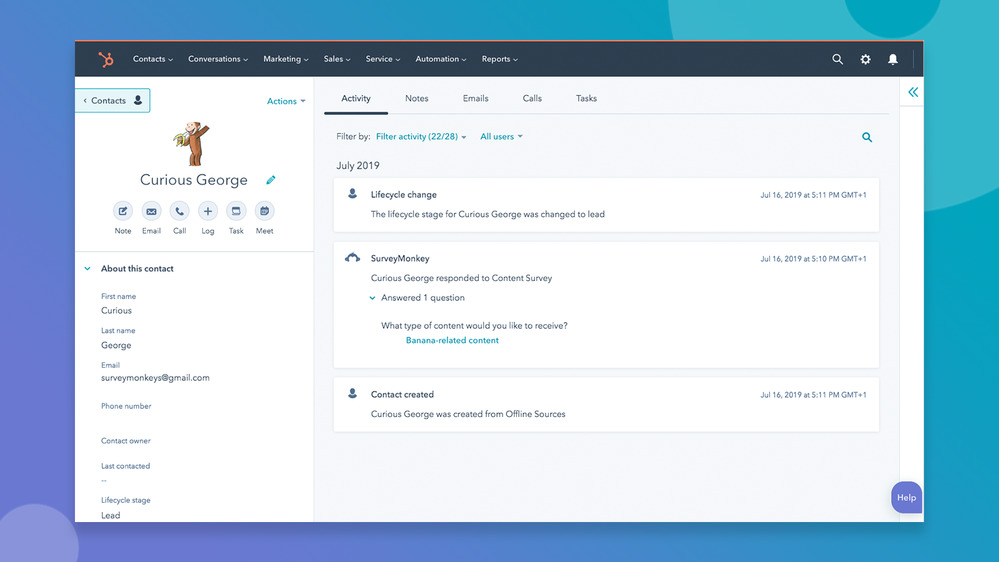 One of the most well-known brands in this list, SurveyMonkey, empowers agencies to build quick surveys and gather real-time insights from their databases.
This integration gauges interest from prospects, gather NPS scores, conduct market research and much more.
It also allows you to:
Turn survey respondents into contacts
Segment contacts based on survey responses
Sync survey responses into HubSpot
Create custom contact properties
Send automated email campaigns based on survey data
7. Typeform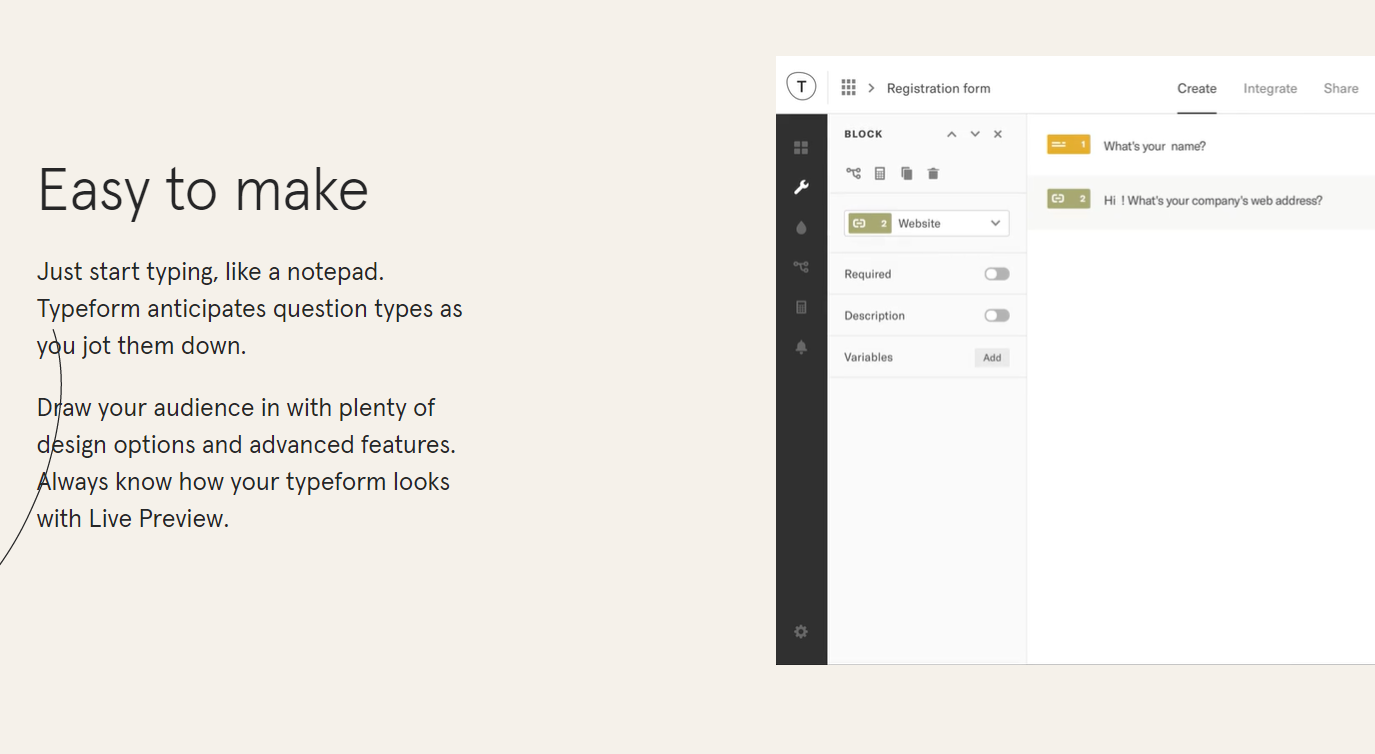 We're fans of Typeform at Articulate Marketing, simply because it's so intuitive to both create and use. Build questionnaires or any other surveys to gather information from customers, subscribers or even third party partners or employees.
They offer tips and tricks on what questions to ask, as well as examples of useful formats, in this guide here.
(You might also look at Leadquizzes as a tool for lead generation, although you'll need to connect it to HubSpot via Zapier rather than directly.)
8. Databox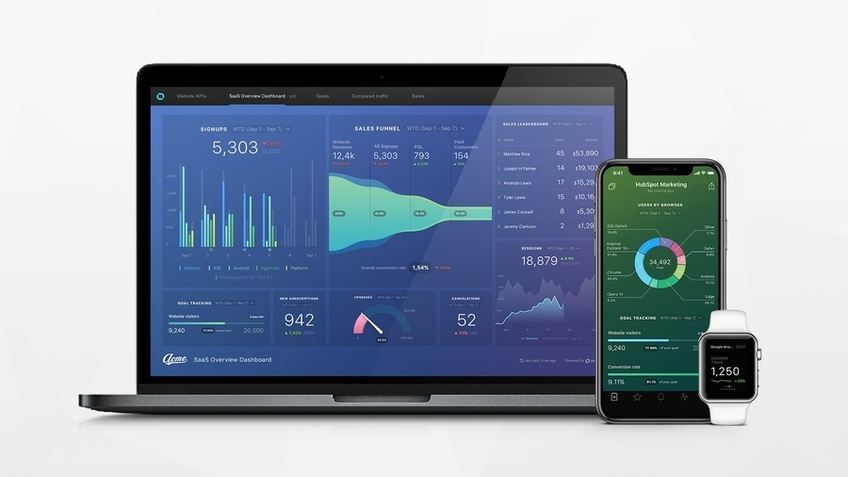 If you want to get a quick, detailed and informative look at all your business or client data, there are fewer, finer integrations out there than Databox. This application displays a complete overview of your information in real-time, all in one single dashboard.
That means you can streamline the time it takes to gather insights of your efforts, cutting out the need to jump between analytic platforms.
If you're 'App-y' and you know it clap your hands
So, there you have it, our recommendation of seven HubSpot apps that your agency can't live without. Admittedly, one of them was our own, but if you can't be proud of your own work what can you be proud of?
Be sure to check out each app and let us know what you think!