Register your interest
Sign up to be notified about the launch of our first-ever book!
The Difference Engine:
An Articulate Marketing Guide
Friends, Romans, Marketers. If you're feeling lost and you want to get your marketing on the right heading, then a bit of expert guidance is just the ticket. Differentiate your business and accelerate your marketing with this strategic step-by-step guide, written by the Articulate Marketing team.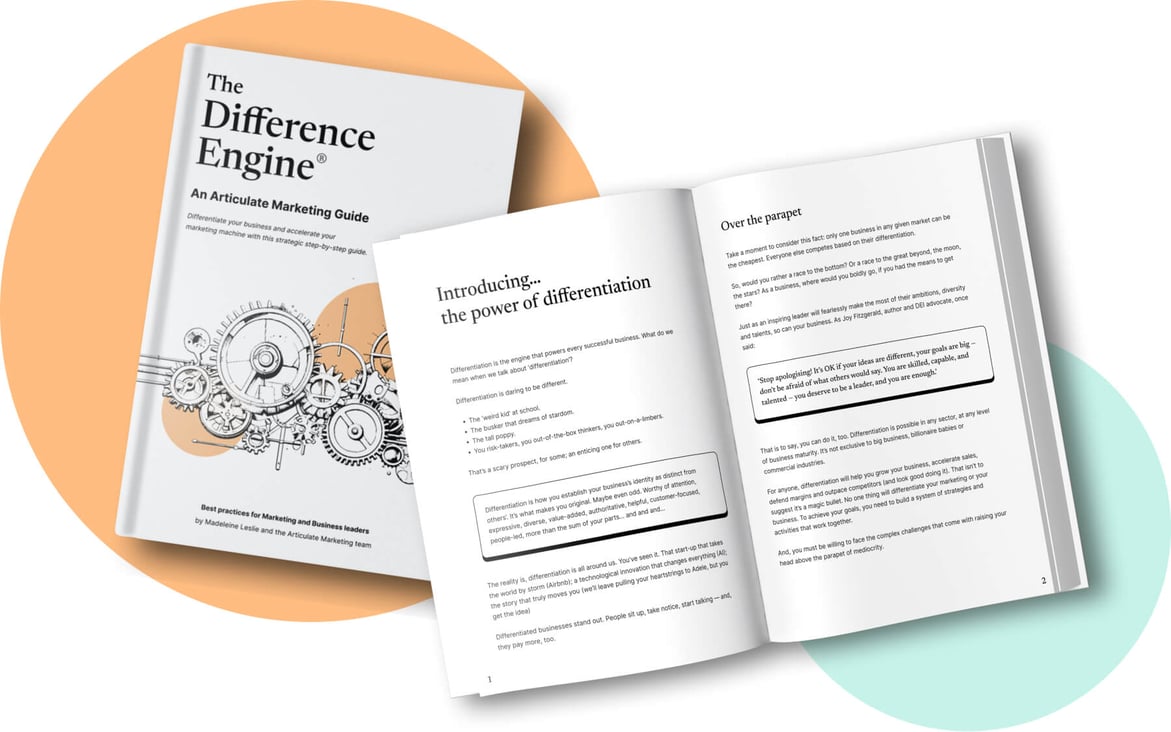 1. Your Mission
Goals, strategies and metrics for successful differentiation.
2. Talent and Culture
How your people and processes help you stand out.
3. The Toolkit
The marketing and sales technologies you need.
4. Strategic Blueprints
Key foundations for your strategic positioning.
5. Brand Architecture
How to integrate visual assets with your brand.
6. Thought Leadership
Content that inspires and establishes your authority.
7. Lead Generation
How to get quality leads into your business.
8. Iterative Optimisation
Testing and discovering opportunities for marginal gains.