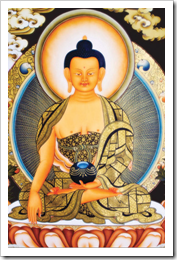 I'm experimenting with a meditation timer on my iPhone as way to help me concentrate on writing. (I'm using SUZU Meditate.) So far, it's working really well.
Here's how it works. You can set the program to ring a bell at the end of a set period - say 40 minutes - and a bell every five minutes in-between.
If I sit down at my computer to write something and I work solidly for 40 minutes I can get a lot done. A lot! But the problem is that I get easily distracted by things - Facebook, writing blogs, tinkering with iTunes, etc. etc.
The little five minute bell reminds me that time is passing. It helps me bring my attention and focus back to the work in hand.
Then when 40 minutes are up, the big bell rings and I go make myself some more tea.
My only gripe: I'd love to find a PC equivalent of this program so I don't need to have my iPhone on all the time. (There are some meditation timers here but they only have bells at the end.
See my other tips on how to concentrate on writing.