If the internet were a person, they'd be an obnoxiously loud, clinically diagnosed hoarder. They'd almost certainly be the star of a reality show on American Lifetime. The internet is chock full of content, and standing out is a challenge.
Writing effective content is a big part of my job. But what is 'effective' writing? How is effectiveness measured? Metrics are important, according to HubSpot. Measuring the volume of visitors, leads and social shares a blog post receives is a great success indicator.
So, how do I – a new intern here at Articulate – go about producing successful content with a voice? Here's what my new family had to say.
On email subject lines
A HubSpot survey found that 40 percent of emails are opened on mobile first – where the average mobile screen can only fit four to seven words maximum. Being concise is key.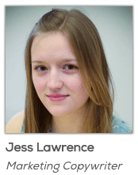 'Use personalisation where possible, keep it short and incite action', Jess explains. She proposes using trigger words like read, watch and download to generate intrigue.

'Don't be vague', says Grace. 'Don't try to 'bait' the recipient into opening an email with a mysterious or misleading subject line.'
On blog post titles

'Start with keywords', says Jess. 'It often helps to create the title after you've written the piece, too.'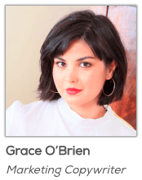 A good tip is 'not to be afraid of longer titles'. Grace explains that you need to 'experiment with variations of your title' to reach peak effectiveness.
On CTA copy
HubSpot determined that CTAs anchored in the body of a blog post outperform CTAs stationed at the end of the text. From the blog posts they analysed, between 83 and 93 percent of each post's leads came from CTAs within the text itself.
So, what's the key to effective CTAs?

'Action and simplicity equals success', explains Jess. 'Sell the offer in as few words as possible.'

Grace advises using 'emotive words, always.' But it's not just the words that make good content effective. 'Try to match the visuals (if any) for added impact.'
On body copy
Companies who write blog posts receive almost 100 percent more links to their website than those who don't, according to a HubSpot study. Here's what the boss had to say on writing effective body copy: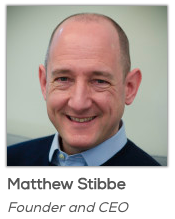 The key to writing effective copy is 'good sourcing', says Matthew. Consumers will only click if you're a reliable and trusted source of information.
'Relevant third party stats, facts, opinions and quotes make copy more persuasive and credible.'
Matthew also advises using 'strong active verbs' to show confidence and knowledge. 'There are very, very few cases where a passive verb is appropriate.' Lastly, 'you're writing for your reader, not your boss, client or yourself. Put them first.'
Wise words. As far as I've learned, writing effective content comes down to a few key elements. Be concise, and have soul. I'll leave you on this final thought from the French writer Antoine de Saint-Exupery,
Perfection is not when there is no more to add, but no more to take away.
Got any hints and tips of your own? Share your thoughts on writing effective content in the comments below!
(Hat tip in order of appearance to Pexels, Unbounce, mckremie, social change consulting and Pinterest)