'A woman must have money, but first: ace colleagues, top-notch tools, fascinating research topics and a room of her own if she is to write good fiction copy and content.' - Virginia Woolf, edits by me (sorry V x)
After graduating with a degree in English Lit and Media, I fumbled around on the career path for a bit. I knew I wanted to write for a living. But I still needed to figure out what. I mean, I'd starve as a screenwriter. And 'poet' sounds too cool.
Last summer I took myself off on a writing course in Berlin. Maybe I'd have a dramatic epiphany and be summoned by my calling. That's what happens to people, right?
It happened, as it happens. But it's not the wild story you're expecting. I'd just had time to reflect on my long-standing love affair with good content marketing and slightly perverse interest in social media campaigns. There was also that time I caught myself dissecting the words on the back of a sandwich packet. You're a copywriter. D'uh.
Searching for internships went something like this:
Three months. Unpaid. Travel expenses. Could do an Orwell? Down and out in a shed in London.
Three months. Cold calling. Sales pitches. Networking. Would they make me wear a suit?
Three months. City Centre Office. Chill out zone. Free food. I'd probs need a bean-bag and bagel after the two hour commute.
But then, through the power of relentless googling (and this little revolution called organic search) I stumbled across Articulate's post for a paid, remote copywriting internship. And the rest, as they say, are a bunch of freaks too.
Meeting your fellow freaks and geeks
Although we meet IRL once a month in London, it is a bit odd 'meeting' everyone at first. We all exist as talking heads, bobbing around on our webcams or icons on Slack. But if you stick a bunch of great personalities together, they know no bounds anyway.
We're all nerdy about tech - it's part of our job - but there's a real mix of different interests here too, so we learn from each other constantly. Everyone is genuine, friendly and passionate about what they do, and we all respect and empower each other. Even though we work remote, we're still a tight-knit team.
Gathering thoughts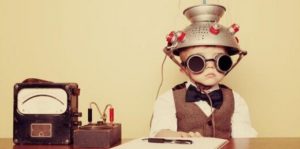 As an Articulate intern, you're immersed in training calls and real work from the start. Armed with these insights, you'll be able to go off and do some self-directed sussing out. Trawl the intranet, stalk the company blog, take charge of your own development and all hail the search bar!
It's really exciting to be constantly learning about Articulate and connecting the dots. There's a lot of information to take in at first though, and it can get overwhelming at times. But this balances out when things start to click - the mission, the work, the big picture and your role in that.
Learning to be a real-life proper writer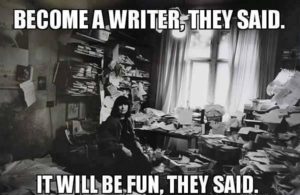 As somebody who grew up wanting to be like the writers in films (who, by the way, never seem to work in offices), this is my absolute dream job. But having only written skits and skats previously, it was also my first paid job in the field. Luckily, as a real-life proper writer, you get real-life proper writer advice.
The stuff we do here is an idiosyncratic mix of creative writing, next-lev. research and technical know-how. It's fascinating, but the work is challenging. You're switching tone-of-voice, audience and medium so often that you'll need a whole wardrobe of writing hats. And an entirely different outfit for the social media stuff.
Although it's a demanding job, you get so much support and feedback - I owe a lot to the team for setting detailed briefs and giving me pointers to improve. Managing your own schedule allows you to soak up the information, compartmentalise, and figure out a way you can utilise it.
Living as a free ranger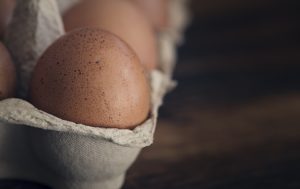 Articulate understands the working processes of the people it hires. We use Basecamp to manage our projects - we like it because it mirrors the way a lot of creative people work. Simple and visual. The company also works through agile and scrum project management styles, like they do in Hollywood. Or if you want the cool version, like they do in software development.
We have a weekly stand-up on Mondays to share our to-do lists for the week ahead. Then we disband and get on with the week (although we keep in touch every day and there's constant chatter in Slack).
This unique way of working gives everyone the freedom to work and live in a way that makes them productive. Here's how working remote has helped me:
Bottomless toolkit
Aside from our everyday working tools, we're always sharing new apps and tricks to make our lives better. The freedom to use whatever tech you need is a huge perk of remote working. Even something as simple as using my phone for proofreading - max zoom for max attention to detail - makes me better at my job.
Time to yourself
I like to wake up early, potter around and get the small things ticked off first. Then I've got a cheeky morale boost and the whole day ahead for the big stuff. Working remote makes this possible because you're not stuck in a 9-5 schedule with a commute to contend with.
Work space
Environment plays a huge part in creativity and motivation. My favourite place to work is my room - it's my space. But I like to mix it up. Often, I'll go to a coffee shop to read or I'll do some writing on the train. Weirdly, the rhythm helps me think better.
Head space
I'm one of those people who really does need music to get in 'the zone' at work. Or sometimes, I just need to sit and think. I now wonder if I could actually work creatively cooped up in an office. Would listening to music be anti-social? What would people think of my crazy mind-mapping habits?
Freedom to flit
I'm really active in the way I work, so I use the Pomodoro technique for basic structure. This is designed to let you take regular breaks away from the desk (which give me time to reflect and come up with ideas). Even with flitting and taking breaks, you can still track your progress and hours efficiently.
Escape button
It's great to be able to switch tasks when you need to. Sometimes, it works better for me to escape the laptop completely during the day, then make up the time in the evening. And if I've got a busy week, I'll spread things out over a seven-day schedule. This doesn't work for everyone, but having the flexibility to break things down into manageable chunks really helps me.
Being remote is about working with your own creative algorithms, not against them. At Articulate, we openly communicate our working styles and trust each other's ways of working. This kind of mutual, professional relationship is refreshing to be part of as an intern.
We come in peace and work in pods (pizza optional)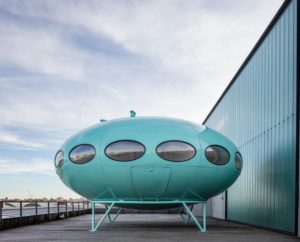 Although we have different ways of working, we're still all on the same spaceship. For projects, we split off in into smaller pods because it's more productive this way. We use a very technical analytics tool to check teams aren't overcrowded: if you can't get two pizzas round the group, you need to split further.
When it comes down to the nitty-gritty work, we proofread and edit in pairs, pinging versions back and forth. I mean, sure, you're alone at home with the two pizzas; but you're all together in spirit.
Going spaces and places
One thing that struck me about Articulate when I joined was the value placed on personal and professional development - everyone gets a happiness account to pay towards things that will help them grow.
But this sort of thing doesn't work without a strong foundation. At Articulate, there's some good soil (or should that be soul?), space to breathe, a sprinkling of sunshine and food for thought. All the things you need to create your best work.
Hat tip to warriorwriters and reddit for the images