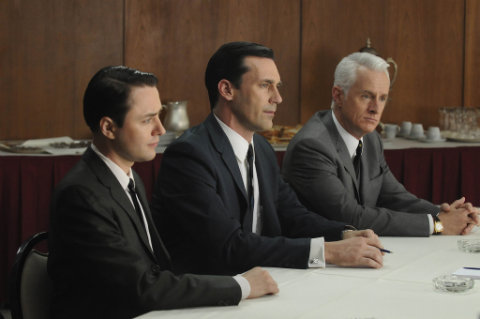 Marketing is an emotional experience. Or, at least, it should be for your customers. Your product, your service, your content – should fuel desire, leave an impression (preferably a good one), elicit a reaction.
But remember: the man in the mirror is NOT your customer. To convert customers, you need to see things from their perspective.
'The greatest thing you have working for you,' says Don Draper (Mad Men), 'is the imagination of your customer.'
What you need to do is figure out how to get in there and stay there. So it's imperative you get to know your customers. Who are they, where do they live, what do they earn, what do they read, what do they do for fun?
Stepping into your customers' shoes
Knowing your customers 'attitudes, tendencies, and preferences' will help you empathise with them and see the world the way they see it.
Don't assume you know your target market because its highly likely you don't. It could be Juliette, the FT reading millennial or Simon, the ballad crooning baby boomer. Their news source might be Twitter while you wouldn't dream of using anything but LinkedIn.
Your customer is a stranger you need to understand and engage so that you can give them what they really need; not what you think they need. Tailor your marketing content so that it focuses on gaining the trust, confidence and respect of your target market.
Compelling copy converts customers
Identify, not a broad demographic, but specific customer personas so you can hone in on their needs, lifestyles and interests. You can then use this knowledge to develop marketing content that helps you connect emotionally with your customers and converts them into brand advocates.
Creating original, persuasive content is not easy. It must also be thoughtful, witty and elegant. This will require research, commitment and of course capital. But the rewards of investing in your customers' aspirations will be worth the effort.
(Hat tip to MCC Current for the photo)