My iPhone has become more than a phone; it's become an indispensible part of my life. The main reason is the number of apps that I use. I have 178 in iTunes and about half that number actually on the phone. They help me navigate, check the weather, book restaurants, learn Dutch, play, communicate etc. etc. It's like a brain implant that makes me smarter. And, yes, they help me write and be more creative. Here are some of the Apps on my phone which I use regularly.
1. Camera and Photos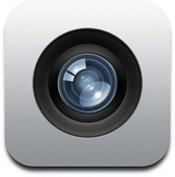 It's great for taking pictures of whiteboards and flipcharts. Also, napkins with genius ideas on them and great lines or quotes from books. Found objects and street poetry can be inspirational. It's a good way not to lose or forget anything. For example, I take pictures of my flying log book so that I have a backup in case I lose it.
Free. Built in.
---
2. Wikipanion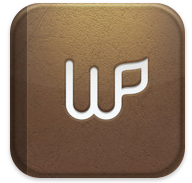 Wikipedia on an iPhone is a great way to win arguments. Also, it's very useful to satisfy your curiosity and check facts if you're sitting in a cafe thinking about your next writing project. It reformats Wikipedia pages to make the work well on the iPhone.
Free. http://www.wikipanion.net/
---
3. Kindle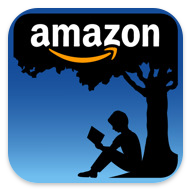 All the joy of the Kindle but on an iPhone. I love the way it synchronises the pages with my Kindle 2 so that I can pick it up when I get home and carry on from where I left off. It gives me access to great writing and lets me read more than I would normally because I can read a few pages almost anywhere, any time.
Free. http://www.amazon.com/kindleapp
---
4. Stanza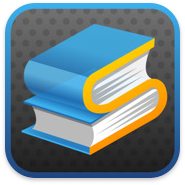 Stanza is a lot like Kindle. It lets you buy eBooks from publishers but it also gives you easy access to thousands of free books from sources like Project Gutenberg.
Free. [Updated 17.9.2012 I don't recommend this any more since it is not compatible with iOS 5.]
---
5. TaskTask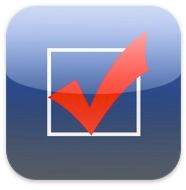 I use Microsoft Outlook 2007 on my PC for task management and scheduling. I also have my own Exchange Server. I've been tracking tasks more or less the same way since the days of Schedule+ in the early 90s and so I was disappointed when I found that the iPhone didn't sync Outlook Tasks like it did Email and Contacts. Luckily, TaskTask does. If you have Exchange Server and you use tasks, this is the app for you. When I get a minute, I'll write a post about how I use Outlook. It's like GTD except I never wrote a book about it! (Full disclosure: Microsoft is a client.)
£2.99. http://tasktaskapp.com/
---
6. Voice Memos

I wrote about using the iPhone's built-in voice recorder in February. It's very helpful indeed for interviews. I also found a great firm to transcribe MP3 interviews.
Built-in.
---
7. This American Life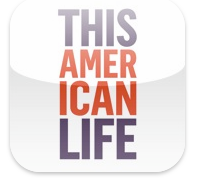 This American Life is my all time favourite radio show. I'm a great believer in interviewing people and getting to the heart of a story that way but TAL does that to a whole new level. I also download the podcast, which is a free way of getting the latest episodes.
£1.79. http://www.prx.org/
---
8. Meditate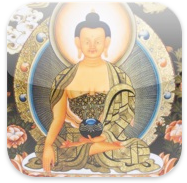 Use this to time periods of concentration on your writing. (If you're near a computer, though, I recommend this free web-based timer instead.)
£1.19. Suzu Meditate.
---
9. Dropbox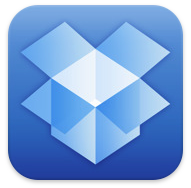 It can be frustrating if you don't have your documents with you; for example you might go for an interview and need to check your research files en route. I already use Dropbox as a way of sharing files over the internet between computers and with clients. Dropbox for the iPhone lets you access and view your Dropbox files on your phone. Yay!
Free. http://www.dropbox.com/
---
10. Oxford English Dictionary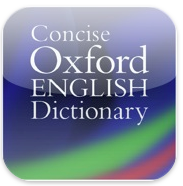 This puts the Concise Oxford English Dictionary on your iPhone. It's a useful tool for checking definition of a word. It's more detailed than free online dictionaries (although Wiktionary is pretty good). It's also slightly cheaper and more portable than the print version.
£14.99. http://iphone-software.penreader.com/
---
11. TweetDeck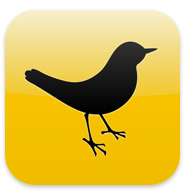 TweetDeck is my favourite Twitter client on my PC and the iPhone version synchronises with it nicely. I'm finding the constant stream of tweets a little overwhelming and when I get time, I want to set up some more columns for people and topics I'm interested in. But still, this is the tool to do it.
Free. http://www.tweetdeck.com/iphone
---
12. Skype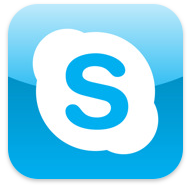 I've already spoken about the value of Skype as a tool for conference calls and so on. It's nice to have on the iPhone, especially if you are abroad and you have a Wi-Fi connection because you can make cheap international calls and receive incoming calls on a Skype In number. It's also helpful for certain kinds of interview.
Free. www.skype.com.
---
13. Creative Whack Pack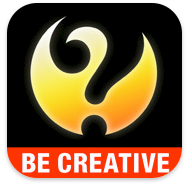 A long time ago, the Roger von Oech gave a presentation at the Computer Game Developers Conference and I thought he had a neat way of provoking creativity. Now it's available for the iPhone.
£1.19. http://www.creativethink.com/
---
14. Mindjet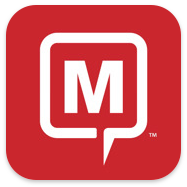 I wrote about the Mindjet brainstorming application before but now it's available on the iPhone too. Very helpful for getting your ideas straight before you start writing.
£4.99. http://www.mindjet.com/products/add-ons/mindjet/overview
---
15. IDEO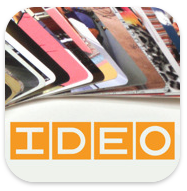 IDEO is a famous industrial design company. I profiled them for Director ages ago and I thought they were a really cool company. Their method cards give creative people inspiration.
£2.99 (Eight card sampler is free). http://www.ideo.com/
---
16. WordPress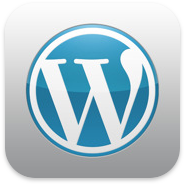 A lot of my writing is for my two blogs. This one and Golf Hotel Whiskey, my flying blog. WordPress for the iPhone helps me manage comments, write replies and create new posts. I haven't done a lot of blogging directly from my iPhone yet because I tend to write longer posts and I don't think I could do that on the iPhone but I like the picture blogging capabilities.
Free. http://iphone.wordpress.org/
---
17. WriteChain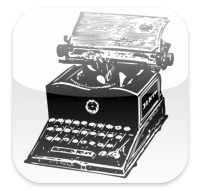 WriteChain helps you keep track of your writing output. It is sort of habit-forming.