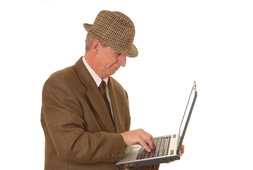 This is a guest post from Articulate intern, Laura Connell.
There were nearly 96 million men browsing the web in 2009. Even though men represent an (slight) online minority of 48 percent, they spend longer online than their female counterparts do.
Gender stereotypes
Men: visual-spatial and focused on destinations
Women: verbal and seek emotional connections
A survey by the Pew Internet and American Life Project backs up the generalisations. The survey found that men typically used the internet to find content whereas women use the internet to join online communities.
Men are impatient but tolerant of online advertisement
Studies conducted by Gordon Hotchkiss confirm the stereotype that men are impatient when browsing. The study investigated how men and women react to a flash screen that took a few minutes to load when browsing. The majority of female participants waited for the result but almost every man left the page.
However, men are more tolerant of online advertising than women are – so long as it does not keep them from reaching their destination. eMarketer surveyed 4,000 internet users and found that 56 percent of women had "minimal tolerance" for websites that contain advertisements, compared with 48 percent of men.
Tips for marketers
The male internet population splits evenly between individuals under 35 and over 35 - the largest online group falls between the ages of 35 and 44. Marketers are overlooking a valuable demographic if they target only 18-to-34-year-old males. Advertisements that target men as fathers and friends receive more positive attention from men (and women) than "laddish" humour.