Articulate Marketing is looking for an experienced marketing copywriter to join our 18-person, remote-working marketing agency.
You are looking for the creative freedom to write epiphany-inducing copy for interesting people. And to gain access to our free Kindle library (yeah, we treat our writers right).
We need you to help our B2B technology clients - ranging from multinationals like Dell Technologies to ambitious tech startups - inspire and delight their potential customers.
Brass tacks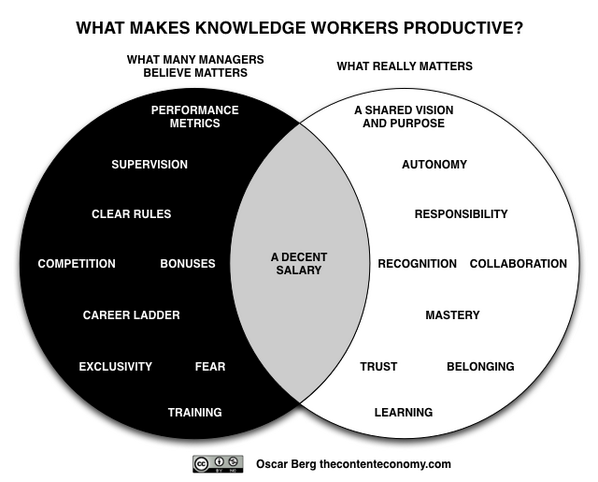 Hat tip to Oscar Berg for the Venn diagram.
A starting annual salary of £30,000
£840 per year "happiness account"
£336 a year homeworking allowance
Annual performance-related bonus
25 days holiday per year (plus bank holidays)
12 paid training days and 2 paid volunteering days
What we're looking for
We're looking for someone with at least three years of marketing and copywriting experience, with the ability to craft persuasive copy, tackle complex subject matter and communicate effectively in fluent English. You must be process-driven and self-disciplined enough to take on the challenges of remote work, meeting deadlines without a taskmaster dictating your every hour.
That, and the inquisitive spirit of Sherlock Holmes.
You must also live in the UK and have the permanent right to work here.
What's the job like
You'll be joining our in-house Studio, which is the cool kids table except it's the actual cool kids who are into D&D and lasers. There, you will be supported in your career by our Head of Studio and our Editor in Chief, as well as by your lovely colleagues, of course.
We work in an agile way, with two-week sprints that would - for you - involve activities such as:
Researching and interviewing;
Writing long-form content, web copy and blogs;
Editing, and
Promoting marketing materials via HubSpot.
You'll be trained up on our tools and processes during your onboarding.
Why work for us?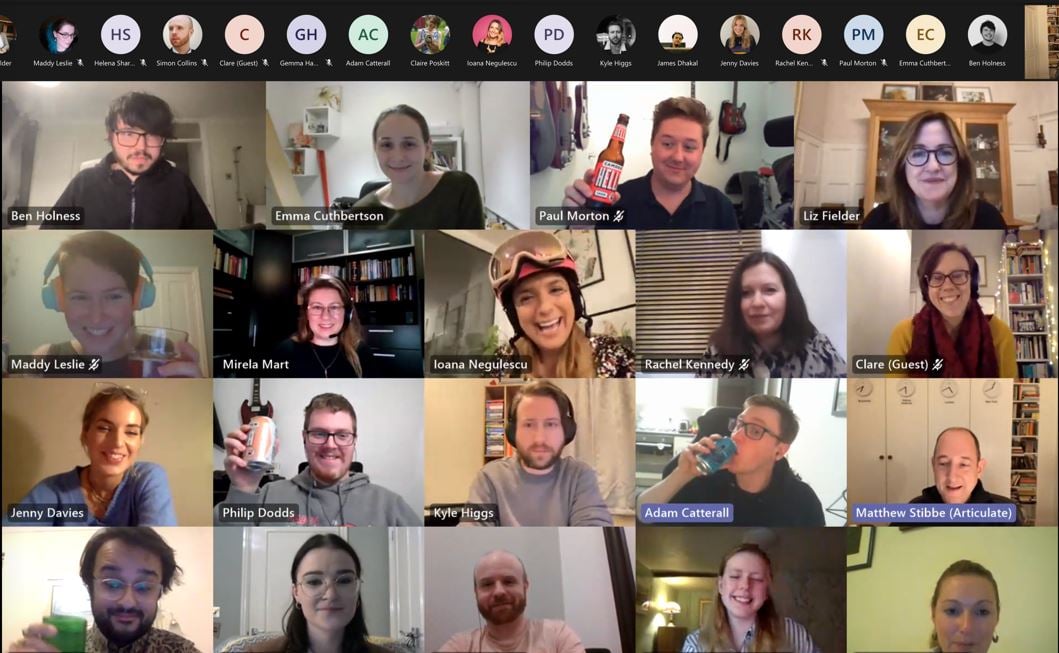 There are thousands of reasons to work at Articulate. Our fully transparent governance policies, for one. Our wonderful company culture, for another. The things we stand for as a B Corp, Investor in People and Climate Positive employer - they all matter, too.
We love all that stuff. But here are some weirdly specific reasons to work here, from a copywriter's perspective:
You get to go around replying to, 'so what DO you do?' with, 'I write the internet'.
We don't deliver passable content. We care about brilliance. New Yorker. LRB. David Sedaris. Whoever your non-fiction hero is, we want to help you reach those heights.
It's all remote, all the time. Build your palace of comfort and stay there all day.
We have a technology buying scheme so you can upgrade that tired laptop with the 'k' that eeps getting stuc.
Access to training resources for writing and marketing and dedicated PAID time to do that training.
No unexpected phone calls to startle you out of your writerly reverie.
Hours of uninterrupted writing time, just generally.
You gain a bank of tech know-how that will come up in a pub quiz one of these days.
Here is where you'll find the constructive criticism you need and the validation you crave.
Notion. Answering the question 'How did I ever write/survive without Notion?' after about five minutes of use.
Did we mention the free Kindle and access to the company library? Can't be said enough.
Commitment to Diversity, Equity and Inclusion
Rooted in a culture that celebrates partnership, creativity and human flourishing, we are an equal opportunity employer. We value diversity, equity and inclusion at Articulate.
Talent and potential do not discriminate on the basis of race, religion, colour, national origin, gender, sexual orientation, gender identity, gender expression, age, marital or veteran status, pregnancy or disability. Nor do we.
Apply now
Imagine you meant to apply and, what with one thing or another, you missed that crucial window of opportunity.
Now imagine you didn't.