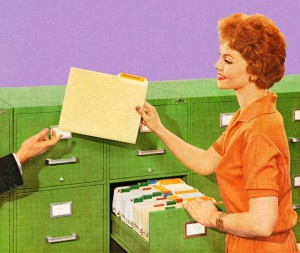 Ah, your first day at work. You broke the photocopier and realised you had been calling Julie 'Judy' all day. Typical. You finally get the job you want and you screw it up from the get-go. Being the newbie can be terrifying, so it's crucial to get your new employee's induction right. Here are some insights from my first day in digital marketing, on a quest to become the world's best intern.
Hooray, first day on the job!
Better document this with a Snapchat.
Graduate employment, here I come!
No more combing through a million different job sites!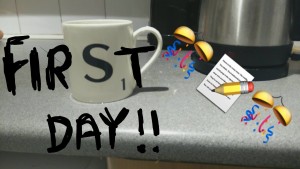 HubSpot reminds us that the inbound marketing techniques we use to attract customers work just as well with potential employees. 70 percent of job seekers start their search with Google, and so when Articulate featured its job advert on this search engine-optimised site and promoted it through its social media outlets, it gave the company a great head start for getting a good range of applications.
Actually, I shouldn't speak too soon. They might have forgotten that they hired me over Christmas and changed their mind.
Okay, off to my first weekly stand-up meeting.
Everyone seems very relaxed discussing their huge to-do lists for the week.
Note to self: stand-ups do not feature comedy routines, just lots of organisation.
Organisation on a whole new level.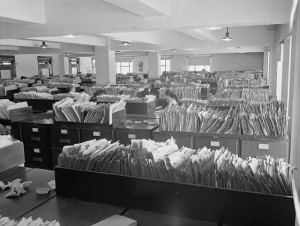 I quickly realised that the stand-up was one of the most important meetings of the week. Synchronising everyone's to-do lists with Basecamp and discussing where the writers were at with each project showed me how I would be expected to work. Setting expectations with a rigid editorial calendar ensures new employees or contributors know exactly what they need to do and when they need to do it. Miss a deadline at your peril.
Time to sit in on a few client meetings: this should be fun.
What the hell is a CRM?
Cat Rudeness Management… Chocolate Roulade Machine…
Good thing I've got some time later to look up all this terminology.
Someone said SEO! I know that one! World's best intern, achieved.
This next client is interesting. They seem really familiar.
Wait, they are exactly like one of Articulate's target marketing personas I was reading earlier!
Better check that out again just to make sure I'm not going mad.
Okay, this is spookily accurate.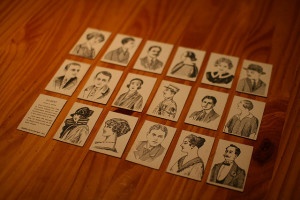 Being included in client meetings straight away exposed me to real-life examples of the formal training I was undertaking. After witnessing the impact that inbound marketing was having on clients, I couldn't wait to get started on my own content. Being able to show your new marketing employee or sales team a real example of the power of inbound inspires them to go out and get on to some real client work asap.
It's four already? Better get some HubSpot training done.
Maybe there's a bit more to SEO than I thought.
So if you know the right tricks you can get search results to show exactly what you want…
How cool! That's right Google, you work for me now!
I wonder if I can get this blog post to come up if you search for 'world's best intern'.
See also: get the job you want
Related service: Marketing Strategy