Any business with an online presence knows this is their biggest marketing opportunity right now. And it's only going to get bigger.
Everything you post on the web is marketing collateral, waiting to be found by your ideal customers via search engines and social media. So how do you engage prospects online and get them to the end of the buyer's journey?
At Articulate, just like the Doc, we constantly tweak and refactor our content marketing to make this happen. We set it against data we've gathered from experiments and then blast it into the future.
Last month we talked about getting your social media posts out of the triple zero club (no likes, shares or comments). This week we've brought you some tips on how to supercharge your strategy and engage your prospects online.
Getting people's attention
'Great Scott!'
Consumers have choice online, so your content marketing needs to work harder to cut through the noise and shout their name. Here are some ways to spark engagement with your prospects from the very first click:
Hang out where they hang out. Don't obsess over Facebook when your ideal customers are on LinkedIn. It's the same for hiring somebody to post on Pinterest if it's a channel your customer hasn't even heard of. Understand your niche and post where they are.
Match searcher intent. Publish content around concepts and words your ideal prospects are actually searching for when they hit Google. Combine this with a bit of SEO to make sure your website is found by good-fit leads (with high chances of conversion).
Titles and excerpts. Think of the internet like a newspaper. Blue-link titles and excerpts are your headlines. Don't underestimate the importance of these, and avoid clickbait like the plague.
Source good images. People are more likely to engage if there's a thumbnail image to go with your social media posts. But don't use dodgy stock photos - these put people off. Images only work if they add meaning and value to your content.
Optimising for initial interactions is crucial because they're the bolt of lightning between you and your customers.
Pitching your big ideas
'Wait, Doc, are you telling me…?'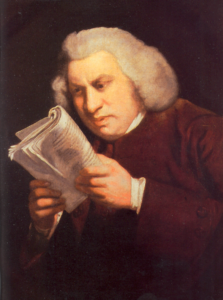 When people click-through and land on your website, you should be able to talk about your high-tech products and big ideas, right? Yes. But it's common for businesses to get carried away and forget about their customers' needs in the process.
It takes 20-30 percent longer to read on a laptop than it does on paper, so people read online by skimming and scanning. If your content is difficult or confusing, people will bounce.
To get your prospects past the first click, use a format they can digest on their lunch break. Here are some ways to make content easier to read and absorb:
Where to next?
'Where we're going, we don't need roads'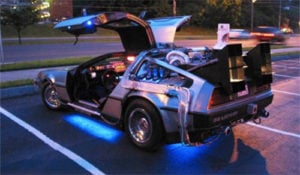 Your prospects don't want to be sold down the river. To engage people online, you need to let them find their own way. If they like what they see, they'll be naturally curious about the rest of your website and your content will help them along the buyer's journey.
So instead of the hard sell, you just need to make it easy for them to find out more:
Link to other internal webpages in each piece of content (this also naturally boosts your search engine presence).
Use call to action buttons on your pages to guide people to free, premium content.
Create landing pages for your premium content. These require people to fill out a form with their email address or other information before they can access the content. This converts prospects into leads automatically.
NB: Never use your leads' information to bombard them with sales calls or pushy emails. People will actively stop engaging with you and you'll lose them for good.
Data analysis
'If my calculations are correct, when this baby hits 88 miles per hour, you're gonna see some serious shit.'
The most important - dare we say exciting? - part of a content marketing strategy is measuring and analysing performance. The trick is to look at the right metrics from the start and use the best tools to help.
At Articulate, we use HubSpot's marketing software to collect data on website engagement. We also use Google Analytics and fuel up on Neil Patel's Quick Sprouts and Crazy Eggs for information too.
Understanding how people are actually engaging with content (and not just how you think they are) is key to maximising growth and customer acquisition. If your website is generating leads and conversions - hurrah! If it's not? Figure out why and fix it.
Method in the madness
All of this is what we do at Articulate through inbound marketing and growth driven design.
Intrigued? Want a free marketing review? Need some plutonium for your website? If you made it to the end of this post, you'll know what to do.
Image hat tips in order of appearance - reddit, wiki commons, f1rstborn